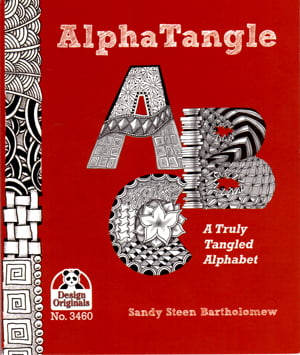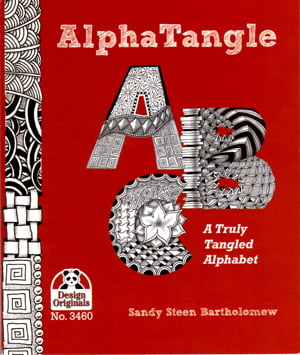 Greetings all, quick status update for you.
It has taken a week or so to get things straightened out on Amazon but Sandy Steen Bartholomew's all NEW REVISED and UPDATED edition of AlphaTangle – A Totally Tangled Alphabet
is REALLY now available for pre-ordering. Note: Even though the page says "Temporarily Out of Stock", the book is available so go ahead and place your order.
As I noted in my original announcement, among its updates Sandy has added a list of basic supplies and simple steps for getting started, along with some drawing tips and 6 pattern mini-how-to's: Nightsbridge, Keeko, Pearlz, Printemps, Hollibaugh and Ennies.
This is a great reference to identify many of the original 102 official tangle patterns and if you consider yourself a Zentangle® Zealot then you will be delighted to have AlphaTangle
in your library.
Thanks so much for your patience!