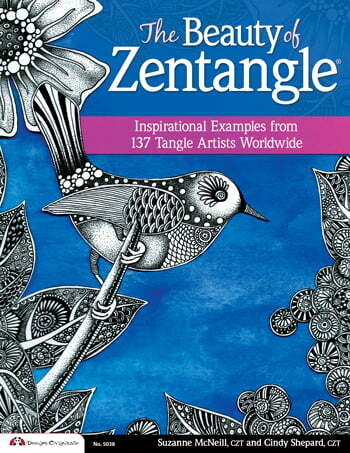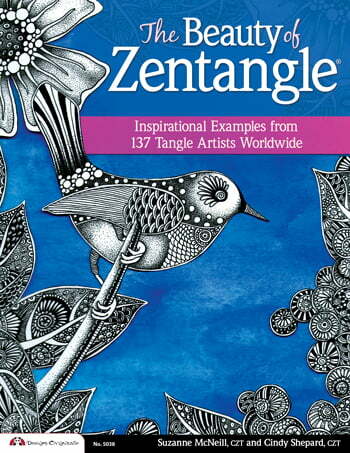 The latest Design Originals title, The Beauty of Zentangle, is now available on Amazon.
Earlier this year a call went out to CZTs and tanglers around the world to contribute their art to be used in this book. Many answered the call.
CZT Suzanne McNeill says, "it is an amazing book with art that was collected from over 130 CZTs and talented tanglers.
The inspiring Zentangle® art came from all over the world – South Africa, Australia, Belgium, Canada, Greece, Hong Kong, India, Italy, the Netherlands, Norway, Peru, Taiwan, the United States of America, and the United Kingdom."
"In the end, there is so much to say about the beauty of Zentangle, and I hope the art on these pages and the information about the artists who created it will give you an idea of the type of experience you can have using the Zentangle method," writes Suzanne McNeill in the introduction.
This 184-page book retails for $24.99 but you can get it for $14.99 on Amazon.
As always, you can find this and all the other Zentangle-related titles on Amazon at fantastic prices and often delivery is free. Save time, save gas, save $$, shop online!
For your Zentangle® library
Visit the BOOK REVIEWS tab at the top of the page for details on any of these Zentangle® books. If you do not have access to Amazon, you can also find these on the Book Depository website and they always ship free, worldwide! Simply click this image: