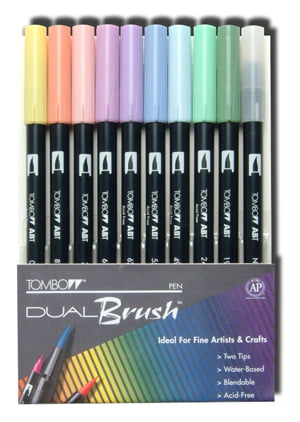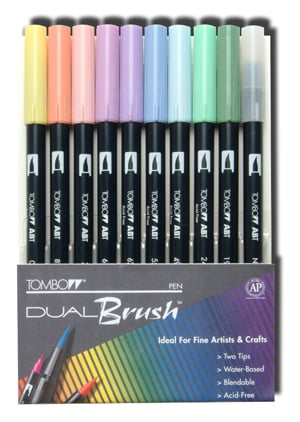 Tombow Dual Brush Pens are the markers Marie Browning recommends in her book, Time To Tangle with Colors
.
If you haven't seen it yet, you can watch Marie demonstrating her direct and indirect blending techniques with these pens in an excellent video here.
Tombow Dual Brush marker pens come in a variety of sets, including an enviable 96-piece professional set.
Easier-on-the-budget sets of 6 or 10 pens come in a selection of
Note that the smaller 6-pen sets don't include the "brush pen", aka blender, so if you want to try Marie's techniques then you'll need the blender brush pen included in the 10-piece sets.
Find Tombow Marker Pens on Amazon