This is the time of year when I reach out and ask you to please renew your support to help keep TanglePatterns.com going for another year.
First I want to say a very heartfelt thank you to TanglePatterns' current patrons, you are my TanglePatterns Angels. I simply couldn't do this without your generous support, and I am incredibly grateful to you.
Once a year I appeal to all of the site's users to come together to help underwrite the operating costs of running the website (described here) and keep this one-of-a-kind Zentangle® resource available for another year.
Although asking for help is something I wish I didn't need to do, the site's operating costs are such that I must. Ad blockers and Pinterest content theft have leached advertising support that once helped. And while TANGLEPATTERNS GUIDE eBook sales are important and really, really appreciated, donations are crucial for sustainability.
When comparing the value you get from TanglePatterns for an entire year of new creative content — week in and week out — to the cost of an art workshop, or a book, or a magazine subscription, I think you'll agree this unique Zentangle resource is worth at least that much to you.
Please click the button below (or use this secure link) and give your support to keep TanglePatterns online for another year

I invest all my time and energy in offering sparks for your creative imagination and it's a full time endeavor just keeping the content coming. I ask that you invest a little to help me keep TanglePatterns available.
This only takes you a minute. Your financial support makes a huge difference and it's deeply appreciated. Click this secure button or use this secure link.
Please note, you don't have to open an account to use PayPal. When you click this secure button and update your cart with your donation, you are given the option of using PayPal or your debit or credit card. There is also a checkbox to make your contribution an automatic monthly payment if you so wish.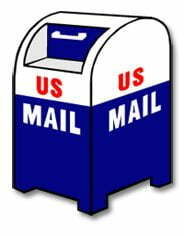 Prefer to contribute by mail? (Please include your email address so I can acknowledge your gift.) Here's my address: Linda Farmer, TanglePatterns.com, PO Box 880386, Port St Lucie FL 34988.
Linda, your generosity in delivering tangles to "the needy" deserves a medal, but until you get it, pls accept my donation. By "needy" I mean people like me who love having something to look forward to at the end of the day: which for me means paper, pen and tangling. And tangling, means getting into a zone that is unlike anything else, a sea of tranquility in a world of strife :).

You do so much good by sharing tangles, and perhaps you're actually sharing an aid that helps people stay balanced and sane as well as happy….daily.

That's it: it's a daily shot of "happy".

Could be you're changing the world, one zentangle at a time. I know you've changed mine. Waving from Toronto, Nina

I am so grateful to the understanding (and outstanding!) members of the Zentangle community, both those who continue to support the site on a monthly basis and everyone who responds to my request.
With deepest gratitude and love and huge hugs,