Recently my CZT colleague Jenny Perruzzi asked if she could launch a fundraiser to help support TanglePatterns.com. Jenny has already announced this fundraiser in her CZT Groups on Facebook.
For those who (like me) aren't Facebook users, I am sharing Jenny's post on the site so everyone can take part.
I am so grateful for her thoughtfulness and this lovely Swarovski® Infinity bracelet is a perfect symbol of the unity of our Zentangle® community. Thank you so much for your participation in this event, and to Jenny for her initiative in undertaking it. Here's Jenny …
* * *
Chances are, you visit CZT Linda Farmer's TanglePatterns website and suggest it to your students as the go-to site for tangle step-outs, strings, announcements, and more. What a treasure it is! Maintaining the site takes a considerable amount of time and financial resources. There is no fee to use the site, and Linda has maintained the site for more than 8 years! What a commitment she has made to the tangling community.
Recently I have been reminded of the closeness of that Community: we are a tightly-woven group whose paths may never have crossed if not for Zentangle. In difficult times, we come together with support and encouragement. The benefits of Zentangle are much deeper than pen and paper! Ours is a tight bond and connection across miles and across the globe.
This Fundraiser features a piece of jewelry we can wear in support of our tangling Community in a meaningful style: an Infinity Bracelet, by Swarovski. The bracelet features a beautiful crystal Infinity symbol in plated rhodium and a woven black cord band – adjustable from 6.5″-8.5″. The black and white colors are also meaningful to us, a reminder of the simplicity of Zentangle®, as is the never-ending Infinity symbol itself.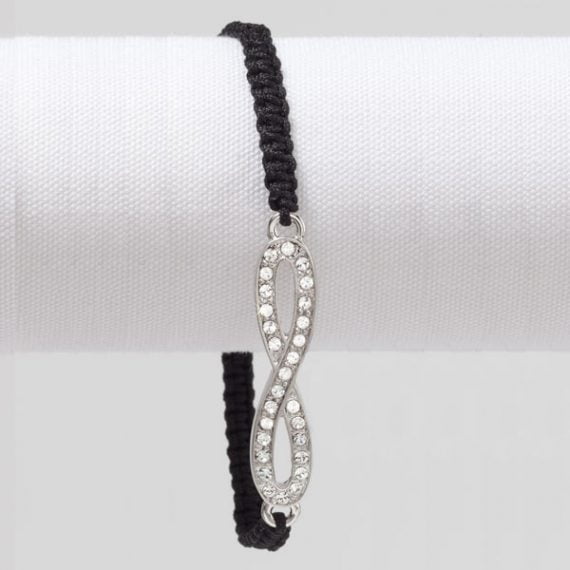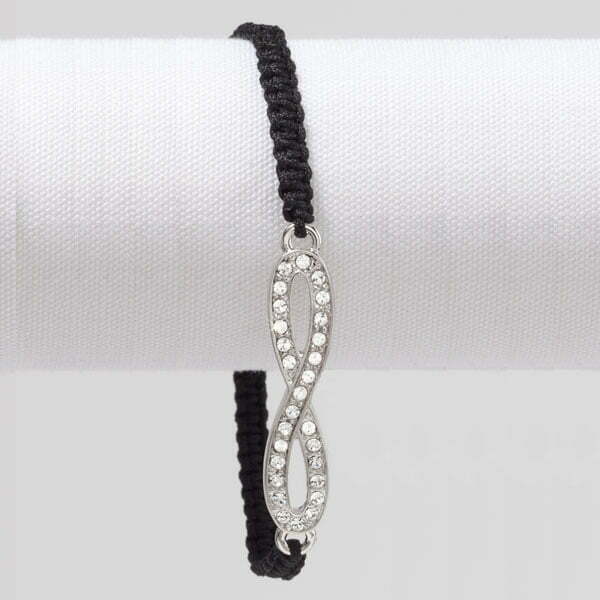 All commissions from this Event will go directly to TanglePatterns.
http://www.touchstonecrystal.com/HVQG03QD
To Order: click on the above link (or the image below) to be taken to the TanglePatterns Fundraiser site. Enter the word Infinity in the search box to view the bracelet. The cost is $39 + $6 shipping (domestic) – plus tax if applicable. If you are outside the US and would like to order, contact me by email or via PM on this Event's page on Facebook.
(If you would like to order different or additional items, feel free! ALL commissions from this Event will be donated to TanglePatterns.)
Thank you for supporting the invaluable resource Linda maintains for the entire tangling collective … to Infinity, and Beyond!
Jenny Perruzzi, CZT10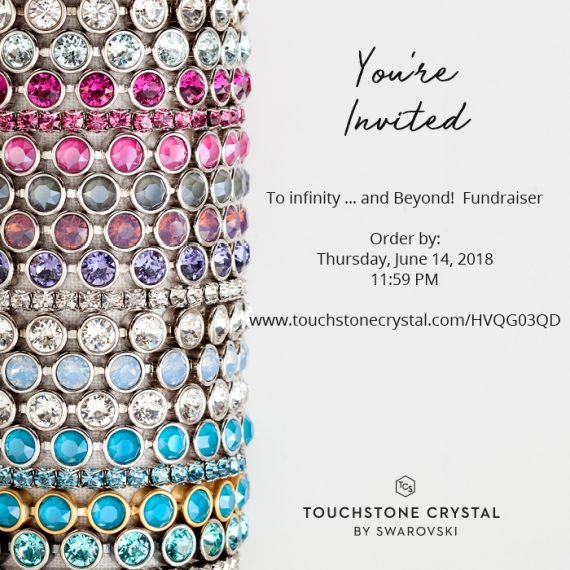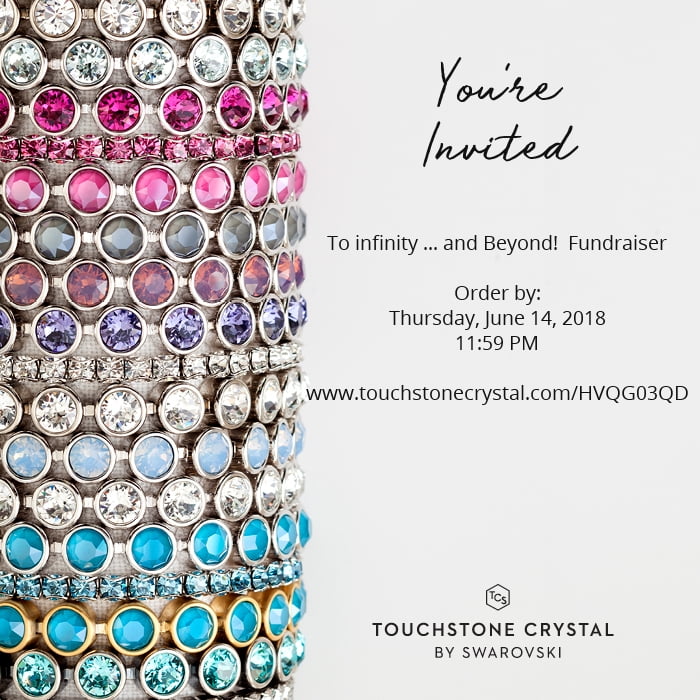 PS: Feel free to share this image/info with your students, on your personal website/blog, FB, etc. and to link back to this post!