Happy Monday, everyone …
I've got a long "meaty" post for you today with a brand new tangle from Maria Thomas and a whole bunch (nine!) of instructional videos from Zentangle HQ to check out.
So get a cup of tea or coffee ready and … enjoy 🙂
Dewd is the latest Zentangle®-original tangle and it's just been released to the public in the second of the nine Project Pack #1 videos contained in their latest newsletter.
Project Packs are a new product available from Zentangle. They are a 6″ x 6″ kraft envelope containing the items needed to complete the Project (except a regular graphite pencil). As I understand it, in future the videos will be available for a fee (as yet unannounced). This introductory series of videos is being made free to the public to give us a taste of what is to come.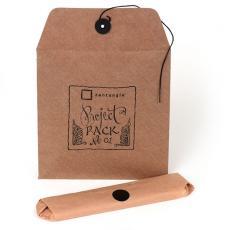 Project Pack #1 ($19.95) is described on zentangle.com:
"Introducing a new fun 'project' from Zentangle HQ. Zentangle Project Packs are a curated collection of supplies that pair up with an online video tutorial, or series of tutorials, all on the same theme. These packs are numbered and made available for purchase for a limited time prior to the release of each video in the series. Enjoy fun new Zentangle tools as you tangle along with Rick, Maria and others from Zentangle HQ.
Our first Project Pack is a celebration of the newly released white gel pens from our friends at Sakura, along with a surprise of other tangling tools and tiles to use along with us in the first Project Pack tutorials."
Warming Up
In this first video (15:59) in the Project Pack #1 series, CZT Molly Hollibaugh demonstrates a warm up tile using Sakura White Gelly Roll pens (05, 08 and 10) on black tiles.
"Sakura's Gelly Roll® Classic white pens are the perfect tool for working on both our black and Renaissance Zentangle tiles or even for use in layers over black ink on our white tiles."
Molly begins by drawing a spiral string with white charcoal pencil on the black tile, then doing a test run of the pens on the back of the tile. This is very helpful in getting accustomed to the white ink and how the pens perform on the black tiles. And it's a good tip for getting your pen going and your hand warmed up any time you're beginning to tangle.
Tangling Dewd
In this second video (7:54) in the series, Zentangle co-founder Maria Thomas (and Molly's Mom) illustrates the step-by-step instructions for tangling the cool new Dewd tangle. Maria is accompanied by Rick as color commentator (for us sports fans) and Molly who "lends a hand" to hold Maria's tile in place. Thus two right hands in the video. Maria broke her left wrist a little while ago and her arm is still in a cast.
Maria notes, "I had a good time designing this, I haven't come up with a new one in a while." Dewd was named by Maria's daughter Martha, "because she thought it looked like dew on the morning grass so we went with that, dew drops", Dewd.
This Fescu-like tangle with auras is so much fun to watch grow under your pen. Maria demonstrates Dewd using the large #10 White Sakura Gelly Roll Pen on a black Zentangle tile.
You can find the remaining seven videos from Project Pack #1 on their respective pages on TanglePatterns, be sure to check them out:
As you enjoy any of the tangles on the site, please leave a comment of thanks and encouragement to show the artists you appreciate them for sharing their creativity to inspire yours.
Check out the tag zentangle for more Zentangle-original (aka the "official") tangles on TanglePatterns.com.
Related Links
Looking for tangles by Artist or Type? For details visit the ABOUT > HOW TO FIND TANGLES BY ARTIST OR TYPE page on the top menu bar of any page on the site.
What is a Zentangle? — if you are new to the Zentangle Method, start here for the fundamentals.
Zentangle terminology — a glossary of terms used in this art form.
Linda's List of Zentangle-Original Patterns — here is the complete list of original tangles (aka "official tangles") created and introduced by founders Rick Roberts and Maria Thomas, including those not published online. If you are new to the Zentangle Method I highly recommend learning a few of the published Zentangle classics first.
"A Zentangle has no up or down and is not a picture of something, so you have no worries about whether you can draw a hand, or a duck. You always succeed in creating a Zentangle." Thus patterns that are drawings of a recognizable naturalistic or actual object, figure, or scene, are not tangles. A pattern is not always a tangle — here's what makes a tangle. TIP: tangles never start with pencil planning.
For lots of great FREE tutorials on TanglePatterns, click on the TUTORIALS link in the pink alphabetic menu bar below the tangle images at the top of any page.
Strings! Have we got STRINGS! Click on the STRINGS link in the pink alphabetic menu bar below the tangle images at the top of any page for 250 different (free) Zentangle-starters. More than enough for any lifetime!
Never miss a tangle! FREE eMAIL NEWSLETTER - visit the SUBSCRIBE page on the top menu bar of any page on the site and sign up to get notices delivered free to your inbox.
.oOo.

Enhance your Zentangle experience while supporting TanglePatterns:

CURRENT EDITION!

TanglePatterns.com TANGLE GUIDE, 2023 Edition

The 12th Edition of the TanglePatterns.com TANGLE GUIDE is an instant-download 103-page (50 MB) interactive digital eBook/PDF containing almost 1,900 tangles on the site from May 2010 through December 31, 2022. It's a great resource and a must-have digital tool for using the site. Visit the STORE > E-BOOKS page and help keep TanglePatterns.com online by getting your copy now!

"Linda, Thank you! I was relying on too few and getting stuck after 3 years of daily working with Zentangle. This has inspired me to 'begin again' with renewed excitement." ~ Barbara R.

See the BOOK REVIEWS page for more details on its features and view a sample page. Note: this is a digital product you download immediately when you place your order, nothing will be physically mailed to you.
GIFT ORDERS FOR ANOTHER PERSON: To give the TANGLE GUIDE as a gift, visit this page to place your gift order.
If you're new to Zentangle® and tangling, my TanglePatterns.com BEGINNER'S GUIDE TO ZENTANGLE is just what you need to get started. Also available en Français and en Español.

---

This is the only Zentangle book you'll ever need: the fabulous Zentangle PRIMER Vol 1. It's your CZT-in-a-book by the founders of Zentangle®. Visit the STORE tab on the top menu bar or click on the image. For more about the content and to read the rave reviews, visit the BOOK REVIEWS tab.
NEW! Now available in KINDLE format for $9.99. Spanish Edition here. Japanese Edition here.
"Absolutely the best Zentangle Book yet! As an accomplished artist I used to think I did not need instruction on this art form. How wrong I was! My tangling improved by leaps and bounds after reading this book. If you think you have Zentangle down then you need this book more than ever!" ~ Kris H

---

.oOo.