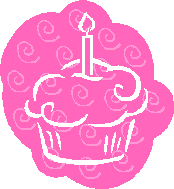 In various places around TanglePatterns.com I recommend if you are new to Zentangle® you begin by learning to draw a few of the official patterns.
These are tangles created by Zentangle® founders Rick Roberts and Maria Thomas and each are composed of 2 or 3 simple, deliberate strokes, repeated. Authentic Zen tangles. And they are the patterns that formed the basic core of the site's content when it was launched a year ago.
I think it's important to learn the official patterns first for a few reasons. First, you will experience the meditative intent of Zentangle® through them. Second, you'll gain a firm grounding on the existing patterns created for the art of Zentangle® and what makes it different from the "D" word (doodle). And third, with dozens and dozens of patterns to choose from you will not get bored any time soon.
On this first anniversary of the launch of TanglePatterns.com in May 2010, I offer the following official patterns that were among the first published on the site and encourage you to incorporate a few of them in your Zentangles. It was way more difficult than I anticipated to pare down a list of (current) favorites from all the wonderful official patterns so I squeezed in a couple more. And if I had to do it again tomorrow, my list would very likely be different! I'm fickle like that ;-).
BALES – As Sandy Bartholomew writes in Yoga for Your Brain, "Bales is the ultimate Zentangle! It is a very simple design to draw, and yet the variations possible are infinite."
CADENT – pretty much the same can be said about the variations possible with Cadent
CUBINE – a cool 3D pattern and lots of possibilities
EKE – a good exercise in line control
FLORZ – another pattern with many possible variations
KEEKO – so simple and fun to draw. It's one of the few patterns I used to do in my school notebooks. This, and goofy little daisies. Baskets and daisies, hmmm …
PARADOX – many find Paradox a little mindbending, but it is SO satisfying when you get it
POKELEAF / POKEROOT – CZT® Jella Verelst draws these two like no other
XYP – again, another pattern with oodles of variation possibilities
BTW – When you visit these patterns, please bear in mind I drew them a year ago and my examples are pretty raw. Tempted as I am to replace them with "better" versions, I remind myself that in Zentangle® there are no mistakes and I can appreciate my own learning curve when I look at them (and try not to blush).
So how about it, which official patterns are your go-to faves?
You can find the complete list of official tangles here – and every official pattern that has online instructions is published on TanglePatterns.com. The others you'll have to learn from your local Certified Zentangle Teacher (CZT®).
After you've gained mastery over the official patterns you'll be ready to branch out.
Between the official Zentangle® kit, the books available and the web, there are well over a thousand tangle patterns already published. In addition to exploring all the tangles on TanglePatterns.com, adding the books to your library is an inexpensive way to expand your repertoire well beyond the official tangles. You can learn about the books by visiting the BOOK REVIEWS tab at the top of the page.
What's Next?
I'm really looking forward to seeing what Year 2 will bring, for sure there will be many more tangle patterns for you. And I've already got some excellent new drawing tutorials lined up too.
My thanks to each and every one of you for accompanying me on the ride so far, for sharing your touching personal stories in the comments and by email, and for your donations and comments of support.
A very special thank you to Rick and Maria and all the creative folks whose patterns we love. It's been a great year of personal development, patterns learned and friendships created. I'd sure love it if you'll honor me with your company for the next one.
Happy Tangling, all!
Related Posts:
.oOo.

Enhance your Zentangle experience while supporting TanglePatterns:

CURRENT EDITION!

TanglePatterns.com TANGLE GUIDE, 2023 Edition

The 12th Edition of the TanglePatterns.com TANGLE GUIDE is an instant-download 103-page (50 MB) interactive digital eBook/PDF containing almost 1,900 tangles on the site from May 2010 through December 31, 2022. It's a great resource and a must-have digital tool for using the site. Visit the STORE > E-BOOKS page and help keep TanglePatterns.com online by getting your copy now!

"Linda, Thank you! I was relying on too few and getting stuck after 3 years of daily working with Zentangle. This has inspired me to 'begin again' with renewed excitement." ~ Barbara R.

See the BOOK REVIEWS page for more details on its features and view a sample page. Note: this is a digital product you download immediately when you place your order, nothing will be physically mailed to you.
GIFT ORDERS FOR ANOTHER PERSON: To give the TANGLE GUIDE as a gift, visit this page to place your gift order.
If you're new to Zentangle® and tangling, my TanglePatterns.com BEGINNER'S GUIDE TO ZENTANGLE is just what you need to get started. Also available en Français and en Español.

---

This is the only Zentangle book you'll ever need: the fabulous Zentangle PRIMER Vol 1. It's your CZT-in-a-book by the founders of Zentangle®. Visit the STORE tab on the top menu bar or click on the image. For more about the content and to read the rave reviews, visit the BOOK REVIEWS tab.
NEW! Now available in KINDLE format for $9.99. Spanish Edition here. Japanese Edition here.
"Absolutely the best Zentangle Book yet! As an accomplished artist I used to think I did not need instruction on this art form. How wrong I was! My tangling improved by leaps and bounds after reading this book. If you think you have Zentangle down then you need this book more than ever!" ~ Kris H

---

.oOo.