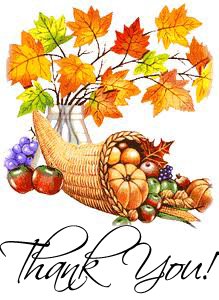 Update 2011: you'll notice that I used virtually the same message for Thanksgiving 2011. That's because I felt I couldn't express this any better than I did last year! 🙂
As many of us prepare to take a special day on Thursday to honor Thanksgiving and celebrate our multitudes of blessings, I wanted to take time to thank you, Gentle Readers, and let you know how much your support means to me. I am so grateful for and appreciative of your comments of thanks and encouragement.
A very special word of gratitude goes to my TanglePatterns donors – bless you!
On behalf of all of us, I'd like to send our heartfelt thanks to Maria Thomas and Rick Roberts and all the wonderful CZTs you've trained, for this gift we are so fortunate to experience. And right up there deserving very special thanks too, are the gifted artists who so generously share their patterns with us.
You are all at the heart of what motivates me to maintain this resource for the benefit and joy of those who tangle now, and those who come to this wonderful art form in the future.
A very Happy Thanksgiving to you all. In Peace and Gratitude, Linda