Greetings this beautiful Christmas season, my friends.
Thank you so much for keeping me company each week and for being a treasured member of this amazing Zentangle community. You are so appreciated and I wish for you everything that you would wish for me … but doubled. 🙂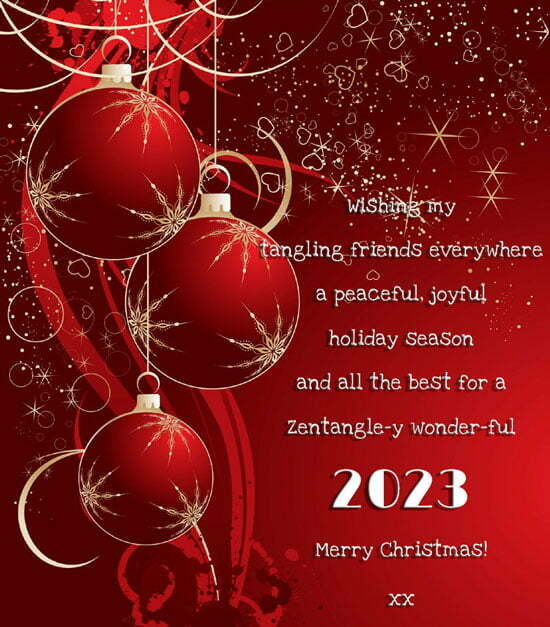 Peace and love from Robert and Linda,

Look forward to seeing you again next year!