Greetings once again my friends. Thanks so much for keeping me company 🙂
Today's lovely grid-based tangle, Capullo, is from Mexican CZT Gloria Barocio and it's her first on the site. Gloria is one of eight CZTs in all of Mexico.
She introduces herself and her tangle,
My name is Gloria Barocio, I'm from Monterrey, Mexico, and I'm a CZT 34.
Capullo was inspired in a tulip bud and Art Deco decorations.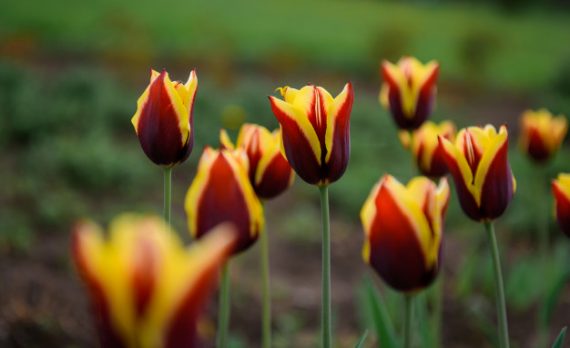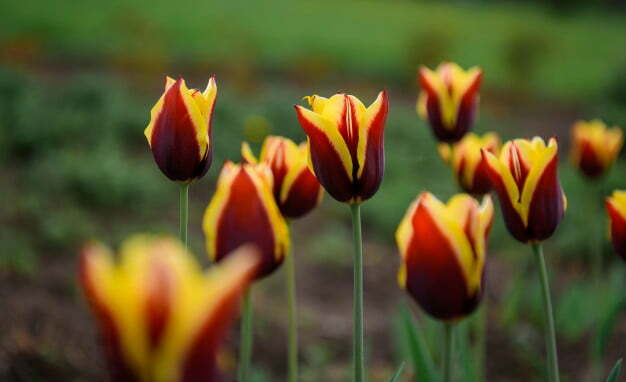 This is a lovely design for its versatility.
Incredible meta-patterns can be created when combined like reticula and fragment, which can resemble open blossoms. Hence this tangle can show two stages in the life of a flower, nonetheless you can make other beautiful patterns.
Geography Lesson! Wikipedia tells us a little about Monterrey, Mexico:
Monterrey is the capital and largest city of the northeastern state of Nuevo León, Mexico. The city is anchor to the Monterrey metropolitan area … the third largest with an estimated population of 4,689,601 people as of 2015.
Monterrey is one of the most livable cities in Mexico, and a 2018 study found that suburb San Pedro Garza García is the city with the best quality of life in Mexico.
It serves as a commercial center of northern Mexico and is the base of many significant international corporations. It is considered a Global City, cosmopolitan and competitive. Rich in history and culture, it is one of the most developed cities in Mexico.
And, Monterrey is twinned with many cities around the world, including Orlando, right here in Florida.
Gloria illustrates the step-by-step instructions for drawing Capullo below where she illustrates some of the possibilities for this beautiful tangle. I used Gloria's third tile as the basis for my example.
As you enjoy any of the tangles on the site, please leave a comment of thanks and encouragement to show the artists you appreciate them for sharing their creativity to inspire yours. Your thanks helps motivate them to continue to share! And please share a link to your favorite tangles on social media. Thanks!
Check out the tag gloridab for more of Gloria's tangles on TanglePatterns.com.
Warmest wishes for a safe and Happy Thanksgiving!
Tomorrow we will be enjoying Thanksgiving Day traditions in the United States, giving thanks for all the blessings we're grateful for every single day of the year.
This year we are especially, incredibly thankful for all of our healthcare workers, our first responders, and all the selfless heroes who are helping us get through this extraordinary year. Words are simply not enough. Know that we keep you all in our hearts with prayers for your own health and safety as well as that of your families who are also sacrificing so much.
Whether or not you are celebrating this American occasion, I want to thank you from the bottom of my heart for being such an important part of this wonderful, caring, sharing Zentangle® community. You keep me going with your love and support and I am so very grateful to have you in my life.
With much love and gratitude not just today, but every day.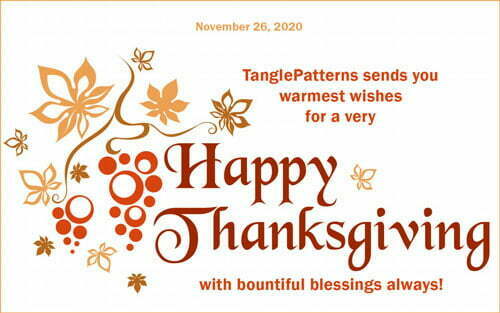 Stay safe and healthy, please!