It's almost Fall, can you feel it in the air? Our South Florida temperatures have dipped from the 90's all the way into the 80's 😉
Spiced pumpkin lattes for all …
Belgian CZT Ria Matheussen shares here Samu tangle with us today.
I have found inspiration in the beautiful art of the Dutch artist Maurits Cornelis Escher I have seen already a lot of his influence in many tiles of our lovely Zentangle art and I have several books of his work. The name of his teacher was Samuel Jesserun de Mesquita and that is why I chose the name Samu for this pattern.
In this picture, you see an original work of Escher: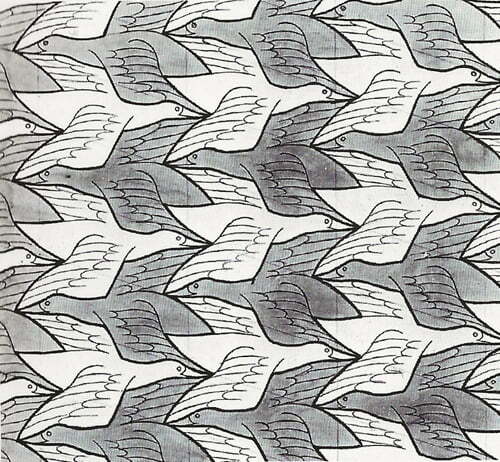 I'd venture to guess there are very few of us who haven't heard of "M. C. Escher". As Wikipedia tells us,
Maurits Cornelis Escher (17 June 1898 – 27 March 1972) was a Dutch graphic artist who made mathematically inspired woodcuts, lithographs, and mezzotints. Despite wide popular interest, Escher was for long somewhat neglected in the art world, even in his native Netherlands. He was 70 before a retrospective exhibition was held. In the twenty-first century, he became more widely appreciated, with exhibitions across the world.
His work features mathematical objects and operations including impossible objects, explorations of infinity, reflection, symmetry, perspective, truncated and stellated polyhedra, hyperbolic geometry, and tessellations.
Although Escher believed he had no mathematical ability, he interacted with the mathematicians George Pólya, Roger Penrose, Harold Coxeter and crystallographer Friedrich Haag, and conducted his own research into tessellation.
Early in his career, he drew inspiration from nature, making studies of insects, landscapes, and plants such as lichens, all of which he used as details in his artworks.
He traveled in Italy and Spain, sketching buildings, townscapes, architecture and the tilings of the Alhambra and the Mezquita of Cordoba, and became steadily more interested in their mathematical structure.
There are a lot of avenues for study down that rich rabbit hole but I'll leave that to you for now, let's get back to our tangle …
Ria explains more about her Samu tangle,
Samu is not based on the work pictured above because "his birds" are flying in different directions and Samu is always drawn in the same direction but I started to draw a more stylized form after seeing this pic.
Samu is not difficult but you have to pay attention while drawing.
The first step is very important because you are starting with a shape that is rounded only on one side. It is necessary to go further in a good way. I draw a horizontal line which makes it is easier to draw the "leaves" nicely and equally.
I have chosen to fill them in different ways, always starting from the middle of each leaf. You can see that very clear in step four.
There are many other options, as you can see on my Zendala where I used different colors.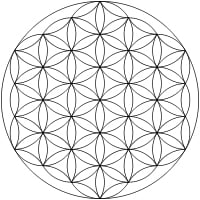 When you create Samu as a background tangle as in Ria's Steps 5 and 6 instead of a ribbon-style one, you'll notice you end up with a Flower of Life base composed of leaf shapes.
Ria illustrates the step-by-step instructions for drawing Samu below. She includes ways to vary filling the "leaf" shape and she features Samu in a beautiful ZIA Zendala. "I worked the whole afternoon on this Zendala and besides Samu you can see that I have also found inspiration in the last Project Packs by using a lot of aura's, stretched Printemps and those lovely embellishments! "
As you enjoy any of the tangles on the site, please leave a comment of thanks and encouragement to show the artists you appreciate them for sharing their creativity to inspire yours. Your thanks helps motivate them to continue to share! And please share a link to your favorite tangles on social media. Thanks!
Check out the tag riam for more of Ria's tangles on TanglePatterns.com.
Shana Tova

to all our Jewish friends!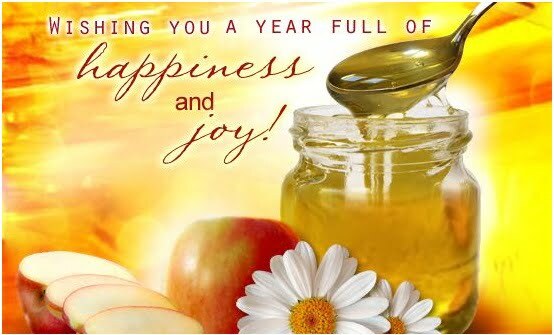 Related Links
Looking for tangles by Artist or Type? For details visit the ABOUT > HOW TO FIND TANGLES BY ARTIST OR TYPE page on the top menu bar of any page on the site.
What is a Zentangle? — if you are new to the Zentangle Method, start here for the fundamentals.
Zentangle terminology — a glossary of terms used in this art form.
How to use the site — an excellent free video tutorial showing how to use the site as well as pointing out lots of useful features you might have missed.
Linda's List of Zentangle-Original Patterns — here is the complete list of original tangles (aka "official tangles") created and introduced by founders Rick Roberts and Maria Thomas, including those not published online. If you are new to the Zentangle Method I highly recommend learning a few of the published Zentangle classics first.
"A Zentangle has no up or down and is not a picture of something, so you have no worries about whether you can draw a hand, or a duck. You always succeed in creating a Zentangle." Thus patterns that are drawings of a recognizable naturalistic or actual object, figure, or scene, are not tangles. A pattern is not always a tangle — here's what makes a tangle. TIP: tangles never start with pencil planning.
For lots of great FREE tutorials on TanglePatterns, click on the TUTORIALS link in the pink alphabetic menu bar below the tangle images at the top of any page.
Strings! Have we got STRINGS! Click on the STRINGS link in the pink alphabetic menu bar below the tangle images at the top of any page for 250 different (free) Zentangle-starters. More than enough for any lifetime!
Never miss a tangle! FREE eMAIL NEWSLETTER - visit the SUBSCRIBE page on the top menu bar of any page on the site and sign up to get notices delivered free to your inbox.
.oOo.

Enhance your Zentangle experience while supporting TanglePatterns:

CURRENT EDITION!

TanglePatterns.com TANGLE GUIDE, 2023 Edition

The 12th Edition of the TanglePatterns.com TANGLE GUIDE is an instant-download 103-page (50 MB) interactive digital eBook/PDF containing almost 1,900 tangles on the site from May 2010 through December 31, 2022. It's a great resource and a must-have digital tool for using the site. Visit the STORE > E-BOOKS page and help keep TanglePatterns.com online by getting your copy now!

"Linda, Thank you! I was relying on too few and getting stuck after 3 years of daily working with Zentangle. This has inspired me to 'begin again' with renewed excitement." ~ Barbara R.

See the BOOK REVIEWS page for more details on its features and view a sample page. Note: this is a digital product you download immediately when you place your order, nothing will be physically mailed to you.
GIFT ORDERS FOR ANOTHER PERSON: To give the TANGLE GUIDE as a gift, visit this page to place your gift order.
If you're new to Zentangle® and tangling, my TanglePatterns.com BEGINNER'S GUIDE TO ZENTANGLE is just what you need to get started. Also available en Français and en Español.

---

This is the only Zentangle book you'll ever need: the fabulous Zentangle PRIMER Vol 1. It's your CZT-in-a-book by the founders of Zentangle®. Visit the STORE tab on the top menu bar or click on the image. For more about the content and to read the rave reviews, visit the BOOK REVIEWS tab.
NEW! Now available in KINDLE format for $9.99. Spanish Edition here. Japanese Edition here.
"Absolutely the best Zentangle Book yet! As an accomplished artist I used to think I did not need instruction on this art form. How wrong I was! My tangling improved by leaps and bounds after reading this book. If you think you have Zentangle down then you need this book more than ever!" ~ Kris H

---

.oOo.