Whoa, Monday again already! Welcome to another tangled up week, tangled in the best way of course.
Today's elegant Jud tangle is from New York CZT Beatrice Aronas, and it's her first on the site. Beatrice describes how her tangle and its name came about:
"I love to travel and, sometimes while sitting at the airport and waiting for the flight, my Micron pen finds its own way to run the paper producing something unexpected. I have a little grandson who's name is Jude. This is my love! When I needed to name the tangle his name popped up in my mind right away; but given the fact that we don't give realistic names to the patterns, I named it Jud. "
And introduces herself,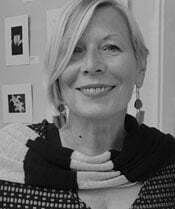 "I have been living in the US for almost 30 years but originally I am a native of a tiny but beautiful country of Lithuania. Arts and crafts are an important part of the Lithuanian culture and have always been part of my family's daily life in one way or another.
With a degree in Journalism back home I changed my career to Social Work while in the US and worked in this field in New York City for 22 years. Facing tremendous daily stress and challenges working in social services, I created a yoga and craft group at work. These weekly one hour lunch-time meetings became an oasis of relaxation and creativity in our stressful lives. We learned and shared ideas about knitting, crocheting, making jewelry and practicing yoga. At that time I was not yet aware of the existence of Zentangle Art but all of us knew the calming effect of the arts and crafts.
I first learned about Zentangle® in the summer of 2015 at the New York Open Center where CZT Natalie (sorry, I wish I could recall her last name!) was giving an introduction Zentangle class. I was hooked immediately but was not able to attend her scheduled workshop as it overlapped with my vacation trip. When I started to search for more information about this magic way of drawing I found out that there was a CZT workshop in Providence in the Fall of the same year. But… it was booked !!!!
Nevertheless, this journey started: I was trying to tangle on my own, picking some patterns from everywhere. My professional training and meeting handouts became my tiles: all white spaces were filled with tangles.
And then I went to the CZT22 seminar in April of 2016, just one week after I retired – this was an amazing present for myself! I feel that I am still new to this amazing world of strokes, lines and dots as there is so much to learn, to try and appreciate.
I love tangling and sharing this art with others. So far, I had two small retreats in the beautiful resort of Palanga (Lithuania), and I am a frequent presenter at the Wellness program in one of the Outpatient Drug Rehab programs in New York were I teach Zentangle and Yoga. Presently I looking forward to teaching on a more regular basis in a Substance Abuse program, as I strongly believe that tangling has a healing power for those who are recovering from addiction or emotional trauma.
My endless gratitude to Rick and Maria for their vision and for their transformative art which is changing lives 'one stroke at a time'™."
Jud is a lovely ribbon-style tangle with wing-like auras and it lends itself to many embellishments. I restrained myself from adding Fescu tendrils to my example …
Beatrice illustrates the step-by-step instructions for drawing Jud below where she demonstrates it in three lovely Zentangle tiles along the the Zentangle-originals Paradox and Tipple. The General's white charcoal pencil highlights on Renaissance tiles adds dimension to both Jud and Tipple.
As you enjoy any of the tangles on the site, please leave a comment of thanks and encouragement to show the artists you appreciate them for sharing their creativity to inspire yours. Your comment helps motivate them to continue to share!
Check out the tag beatricea for more of Beatrice's tangles on TanglePatterns.com.
Related Links
Looking for tangles by Artist or Type? For details visit the ABOUT > HOW TO FIND TANGLES BY ARTIST OR TYPE page on the top menu bar of any page on the site.
What is a Zentangle? — if you are new to the Zentangle Method, start here for the fundamentals
Zentangle terminology — a glossary of terms used in this art form
Linda's List of Zentangle-Original Patterns — here is the complete list of original tangles (aka "official tangles") created and introduced by founders Rick Roberts and Maria Thomas, including those not published online. If you are new to the Zentangle Method I highly recommend learning a few of the published Zentangle classics first.
A pattern is not always a tangle — here's what makes a tangle. TIP: a tangle NEVER starts with pencil planning.
For lots of great FREE tutorials on TanglePatterns, click on the TUTORIALS link in the pink alphabetic menu bar below the tangle images at the top of any page
Strings! Have we got STRINGS! Click on the STRINGS link in the pink alphabetic menu bar below the tangle images at the top of any page for 250 different (free) Zentangle-starters. More than enough for any lifetime!
.oOo.

Enhance your Zentangle experience while supporting TanglePatterns:

CURRENT EDITION!

TanglePatterns.com TANGLE GUIDE, 2021 Edition

The 10th Edition of the TanglePatterns.com TANGLE GUIDE is an instant-download 90-page interactive digital eBook containing 1,500+ tangles on the site from May 2010 through December 31, 2020. It's a great resource and a must-have digital tool for using the site. Visit the STORE > E-BOOKS page and help keep TanglePatterns.com online by getting your copy now!

"Linda, Thank you! I was relying on too few and getting stuck after 3 years of daily working with Zentangle. This has inspired me to 'begin again' with renewed excitement." ~ Barbara R.

See the BOOK REVIEWS page for more details on its features and view a sample page. Note: this is a digital product you download when you place your order, nothing will be physically mailed to you.
GIFT ORDERS FOR ANOTHER PERSON: To give the TANGLE GUIDE as a gift, visit this page to place your gift order.
If you're new to Zentangle® and tangling, my TanglePatterns.com BEGINNER'S GUIDE TO ZENTANGLE is just what you need to get started. Also available en Français and en Español.

---

This is the only Zentangle book you'll ever need: the fabulous Zentangle PRIMER Vol 1. It's your CZT-in-a-book by the founders of Zentangle®. Visit the STORE tab on the top menu bar or click on the image. For more about the content and to read the rave reviews, visit the BOOK REVIEWS tab.
NEW! Now available in KINDLE format for $9.99.
"Absolutely the best Zentangle Book yet! As an accomplished artist I used to think I did not need instruction on this art form. How wrong I was! My tangling improved by leaps and bounds after reading this book. If you think you have Zentangle down then you need this book more than ever!" ~ Kris H

---

.oOo.