Warre is our second tangle of the day from Australian Helen Williams and it too is a triangle grid-based tangle.
Earlier today we added her Queen B tangle to our resource and noted, "Helen explains that a few years ago she'd taken a course on 'Natural Beekeeping' and recently re-discovered her notes included these patterns which she has since deconstructed for us to enjoy."
So here's what I've recently learned about beekeeping, and the name Warré (pronounced: WAR-ray).
The Warré Hive was invented by a French monk, Abbot Émile Warré.
He is most well known as the inventor of the People's Hive (la Ruche Populaire in French).
By 1948, Warré had been practicing beekeeping for over thirty years and had 350 hives in his apiary with a variety of models which he compared for over 15 years.
After extensive research, he designed the People's Hive. The goal was to create a hive that was as close to the natural conditions for the bees while remaining practical for the beekeeper. It was also designed to be built economically by anyone with simple tools and his book, L'Apiculture Pour Tous.
From beebuilt.com:
He studied hundreds of different hive styles and settled on this one as the most ideal for bees and beekeeper.
His design focused on simplicity, ease of management, and mimicry of honeybees' ideal natural environment.
This hive is a vertically stacking top bar hive that incorporates natural comb and the retention of nest scent and heat.
So there we have it, the People's Hive. Warré.
Warre the tangle has a bit of an Art Deco feel to it in my mind, and like Queen B it looks quite different depending on where you add graphite and/or solid areas in the pattern. And as you may have guessed, my example is "sideways".
Helen illustrates the step-by-step instructions for drawing Warre here on her blog where you'll also find her Queen B tangle.
As you enjoy any of the tangles on the site, please leave a comment of thanks and encouragement to show the artists you appreciate them for sharing their creativity to inspire yours. Your thanks helps motivate them to continue to share!
Check out the tag helenw for more of Helen's tangles on TanglePatterns.com.
Dare I say it? Bee seeing ya!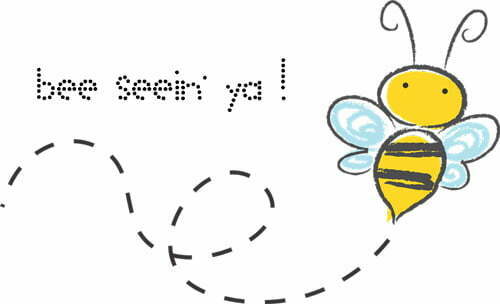 .oOo.
Never miss a tangle - FREE newsletter subscription!
Sign up to get new tangle posting notices delivered
free
to your email inbox in a few easy steps:
Click here: Subscribe to TanglePatterns by Email and enter your email address. OR, sign up from the SUBSCRIBE page on the top menu bar.
Double check that you've entered the correct email address — typos occur more often than you'd think.
If you entered your email address correctly you will immediately receive a "Thank you for subscribing" email from FeedBlitz on behalf of TanglePatterns.
Add linda@tanglepatterns.com to your address book/whitelist so the email isn't blocked by spam filters. Gmail is particularly brutal about deciding everything important is spam.
If you subscribe to all three lists (Daily, Comments, Weekly Digest) you may receive a separate email for each subscription.
How to manage your TanglePatterns subscriptions
You can change your email address, temporarily pause your subscription while you're on vacation, or unsubscribe at any time by using the subscription management links at the bottom of any of your TanglePatterns emails. Whether you subscribe to the daily TanglePatterns email, the Comments email, or the Weekly Digest email, each one is a separate subscription so use the links in the relevant email to make your changes. For more information see ABOUT > HOW TO CHANGE YOUR EMAIL SUBSCRIPTION on the menu bar at the top of any page.
.oOo.
.oOo.

Enhance your Zentangle experience while supporting TanglePatterns:

CURRENT EDITION!

TanglePatterns.com TANGLE GUIDE, 2023 Edition

The 12th Edition of the TanglePatterns.com TANGLE GUIDE is an instant-download 103-page (50 MB) interactive digital eBook/PDF containing almost 1,900 tangles on the site from May 2010 through December 31, 2022. It's a great resource and a must-have digital tool for using the site. Visit the STORE > E-BOOKS page and help keep TanglePatterns.com online by getting your copy now!

"Linda, Thank you! I was relying on too few and getting stuck after 3 years of daily working with Zentangle. This has inspired me to 'begin again' with renewed excitement." ~ Barbara R.

See the BOOK REVIEWS page for more details on its features and view a sample page. Note: this is a digital product you download immediately when you place your order, nothing will be physically mailed to you.
GIFT ORDERS FOR ANOTHER PERSON: To give the TANGLE GUIDE as a gift, visit this page to place your gift order.
If you're new to Zentangle® and tangling, my TanglePatterns.com BEGINNER'S GUIDE TO ZENTANGLE is just what you need to get started. Also available en Français and en Español.

---

This is the only Zentangle book you'll ever need: the fabulous Zentangle PRIMER Vol 1. It's your CZT-in-a-book by the founders of Zentangle®. Visit the STORE tab on the top menu bar or click on the image. For more about the content and to read the rave reviews, visit the BOOK REVIEWS tab.
NEW! Now available in KINDLE format for $9.99. Spanish Edition here. Japanese Edition here.
"Absolutely the best Zentangle Book yet! As an accomplished artist I used to think I did not need instruction on this art form. How wrong I was! My tangling improved by leaps and bounds after reading this book. If you think you have Zentangle down then you need this book more than ever!" ~ Kris H

---

.oOo.