It's here at last, a holiday extravaganza has arrived!
Not only is it Christmas weekend it's also Hanukkah at the same time. And next week starts with Kwanzaa and before we know it, a brand new year.
Yesterday I mentioned that I'd be sharing a vocal treat as a wee Christmas gift for you. I may be late to this particular party, but I figure I can't be alone (and if this is "old news" for you, I'm sure you'll enjoy regardless) so …
As our household's official Entertainment Director, Robert was lining up our DVR recordings recently and (in among all the sports we watch!) came across a PBS (Public Broadcasting Service) special he thought we'd both enjoy. Last Saturday night we sat down and spent the evening watching Notta Magica … and were blown away.
The video I'm sharing today is from that live PBS concert special that took place in the beautiful open air Piazza Santa Croce in Florence, Italy. The concert is a tribute to the Three Tenors by three handsome young 22-year-old Italians who call themselves Il Volo. They are the baritone Gianluca Ginoble, and two tenors, Piero Barone and Ignazio Boschetto.
According to Wikipedia, at 18 years old they each competed individually on an Italian televised singing competition and performed individually over several episodes. Then the show's creator had the idea to put them together to create a trio similar to The Three Tenors (Plácido Domingo, José Carreras and Luciano Pavarotti).
The rest, as they say, is history. Here are the seemingly-effortless, exquisite voices of Gianluca, Piero, and Ignazio performing Puccini's beautiful Nessun Dorma ("one of the best-known tenor arias in all opera") with Plácido Domingo conducting …
I have to confess I am not an opera fan, but I loved this. What's not to enjoy about three dashing young men with incredible voices and an inspiring performance? For the lyrics and translation of Nessun Dorma, check out the Wikipedia entry. (PS – You can find Il Volo's CDs on Amazon – they have a Christmas CD too 🙂 )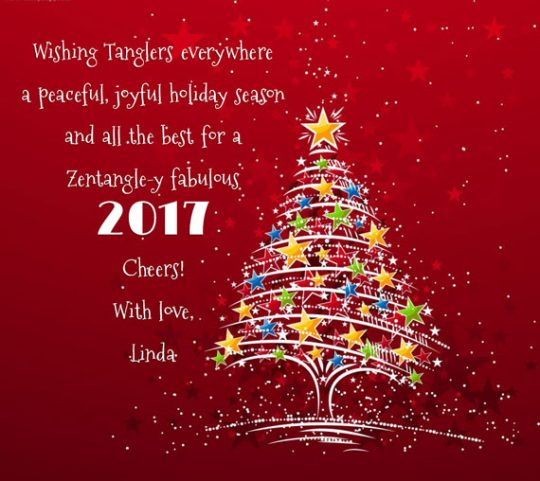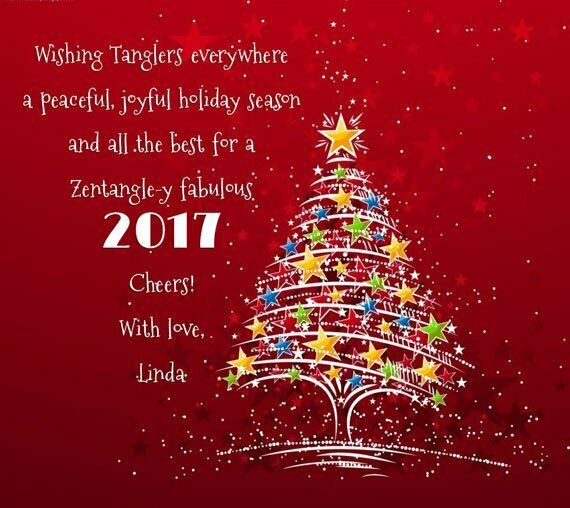 The Tangle Refresher series, aka Buried Treasure, spotlights hidden tangle gems from the past. It can remind you of tangles you might not have used for a while or introduce you to some you haven't come across yet.
Here are five more tangle pattern gems and a Tangle Refresher from a year (or two) ago for your tangling pleasure. Remember to check out the "More Good Stuff" links below too.
BTW as you visit these tangles please do leave a comment of thanks and encouragement to show the artists you appreciate them for sharing their creativity to inspire yours. And please share a link to your favorite tangles with your followers on all your social media. Thanks!
Zenful tangling!
Merry Christmas to you and yours and all best wishes for a wonderful New Year! See you again January 2nd …
Save