This Christmas Eve I want to thank you so much for another year of your encouragement and love and support. Each and every one of your beautiful cards and letters and emails and comments are treasured gifts that are appreciated beyond words to express.
Thanks too, to all our Zentangle® "elves" who share their lovely tangles and provide such creative, meditative inspiration for us all.
Best wishes to my Zentangle family far and wide, I hope your holiday season is filled with joy and peace and your 2015 is full of wonder.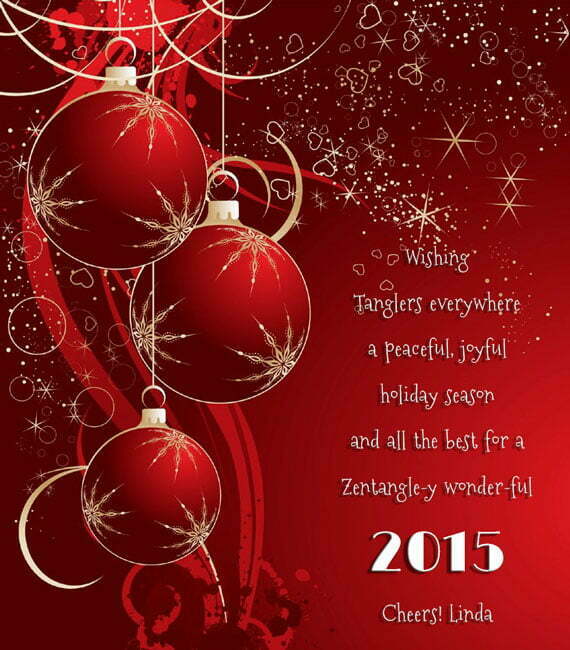 With my very best wishes of the season to you and yours.
BTW – Usually I take the rest of the year "off" but I still have a tangle or two I want to squeeze into 2014. So if you're sticking around, I'll be back with a few more tangley bits for you before this year draws to a close.
Have a fabulous holiday everyone!