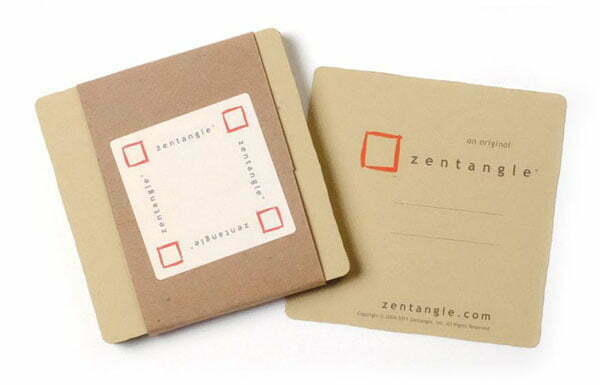 Brand new from Zentangle® and available now from your local CZT and online from TanglePatterns!
Inspired by the Chiaroscuro (Italian for light-dark) drawing technique usually done on gray or tan paper using warm and cool earthy colors, Zentangle has added these wonderful new "Renaissance" tiles to their product line.
"Chiaroscuro originated during the Renaissance as drawing on coloured paper, where the artist worked from the paper's base tone towards light using white gouache, and towards dark using ink, bodycolour or watercolour." – Wikipedia
With white tiles, we introduced tangling in black with shades of gray. With black tiles, we introduced tangling with white and shades of white and we added layering black on top of white (on top of black, etc). With Renaissance tiles, we bring all these techniques together! – Rick Roberts & Maria Thomas

Square 3.5″ x 3.5″ (89mm x 89mm) TAN Zentangle Tiles – each tile is die-cut like the traditional white and black tiles, only this time in beautiful 100% cotton tan paper, Zentangle's Renaissance Tile. Pack of 21. $13.00.
Create stunning Zentangles using a brown Sakura 01 Micron, a traditional black Sakura 01 Micron, a white Sakura Gelly Roll pen and "shading" with a white charcoal pencil.
Here are three beautiful examples from Maria to inspire you …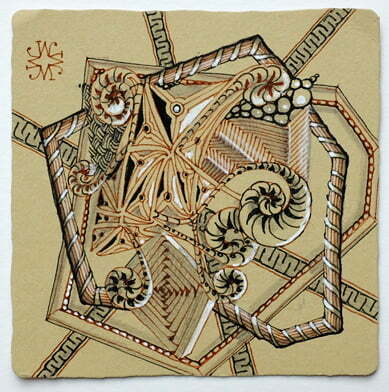 Renaissance Tile Example 2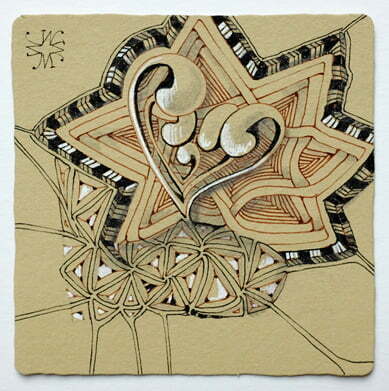 Renaissance Tile Example 3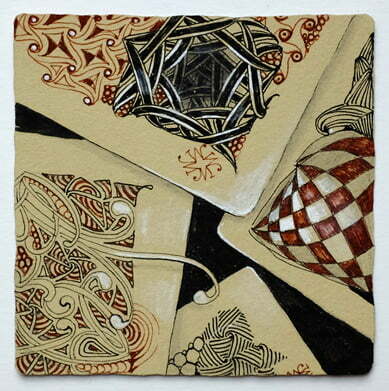 Place your order now
In stock and shipping now! US orders are shipped by USPS Priority Mail; Canada and International orders are shipped by USPS First Class Air. Mail orders are also accepted, please visit the ordering page below for prices including shipping and mailing details.
Thanks for ordering from TanglePatterns!