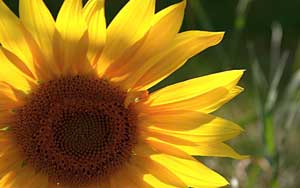 One of my greatest, and most unexpected, rewards in running TanglePatterns.com is receiving comments and emails from fellow tanglers thanking me for the site and describing how Zentangle® has changed their lives. It is a wonderful feeling to know you've made a difference in a person's life. Of course the real difference is what the gift of Zentangle has given, but I'm honored to help in my way through TanglePatterns.
For some time I've been sharing some of these stories (not private details) with friends and family, and it seems to me that these should be shared more widely. Many of you are new to this art form and I'm not sure you are aware of how Zentangle has helped so many people in dealing with some really tough challenges in their lives.
With this in mind, I am beginning a new "occasional" series about precisely that, "How Zentangle changes lives". My goal for the series is to show others in similar circumstances that Zentangle® offers them hope and comfort and joy where they might not otherwise believe it possible.
At CZT7 in Providence, Zentangle founders Rick Roberts and Maria Thomas shared an example about a ward in a major New York City hospital where the patients are all on morphine. The head nurse learned about Zentangle and began sharing it with the patients. Almost immediately the staff noticed a significant drop in the morphine dosage these critical care patients required. The only thing they could attribute the difference to is the new Zentangle activity the patients were absorbed in – and having fun with! These and similar accounts have lead to the beginnings of clinical trials and studies about Zentangle which will obviously take time to develop and publish.
Here is a small sampling of examples I've gathered from recent comments posted on the site.
"I just wanted to express my thanks for this amazing site.  I just discovered Zentangling this past summer after my husband of 24 yrs passed away from kidney cancer. This has been like a sedative to me when I get anxious or sad.  Therapy for the spirit.  Thank you..for organizing all the tangles and the tutorials.  Blessings, Tangle addict :)" ~ Deb
"I am disabled by several incurable medical conditions at a relatively young age and have found Zentangle to be a wonderful activity and distraction for me as I am unable to leave my home or be around people due to my medical conditions, one of which is a severe immune deficiency (remember the "boy in the bubble" movie with John Travolta? It's kinda like that) … I very much love Zentangle, and I also very much need it. In fact, one of my specialist doctors has included Zentangle as part of my treatment plan while she herself has taken up the activity for her own enjoyment. It's interesting to go to a dr appt and compare artwork. :)" ! Christina
"I discovered Zentangle a little over a year ago and I can honestly say that it has saved my life. Over the past 6 years I have been suffering from chronic hand and arm pain and severe depression and anxiety. I can get lost in my Zentangle. I also carry a book and pen in my purse so it is always handy to help me settle down. I can not thank you enough for what you have given me." ~ Coral
If you would like to share your own experience for this new series, please email me (linda [at] tanglepatterns [dot] com). You can make your story as long as or short as you like and if you wish your personal details to remain private, I will certainly honor that.
By publishing your "testimonials", I'm hoping it will help spread the word about Zentangle to many others who can REALLY benefit from it. As the Zentangle founders say, "Anything is possible, one stroke at a time."™