Well my tangling friends, the Christmas holiday is here with all the love and peace and hope it brings to our hearts. Robert and I are looking forward to our usual quiet celebration with loved ones near and far. We'll enjoy a few movies, lots of our favorite music, and enough sugary treats to last another year.
Next week I'll be working behind the scenes upgrading the site's software and sending a Tangle Refresher to you mid-week. Other than that, I'm planning on taking the rest of the year off and I give you all permission to do the same :-).
During this busy time I do hope you make time to tangle and to introduce Zentangle® to others who can share our joy. I expect to "see" them all here soon, and I'll be back with more new tangles on January 2nd.
Happy Holidays!
Warmest wishes to all my Gentle Readers here at TanglePatterns.com.
May the new year be one of good health, happiness, hope,
and an abundance of blessings for everyone, everywhere.
Merry Christmas and Happy Holidays to you all!
Peace and love,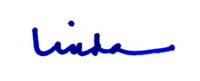 * * *