Hello my tangling friends.
As we begin this fundraising appeal to ensure TanglePatterns keeps going for another great year, I first want to say a huge, heartfelt "THANK YOU" to its current patrons.
I love you guys! You are my invaluable TanglePatterns Angels. I simply couldn't continue to do this and keep up the site's level of service without your loyal and amazing support. I appreciate you so much and give thanks for you each and every day.
It's no secret that times are tough for a lot of us these days, especially we pensioners as inflation has been driving up the cost of anything and everything. The site's operating costs increase every year and are such that I have no choice but to ask for your financial assistance.
Your donations are gratefully accepted at any time of the year, however it takes this concerted fundraising campaign each November to know if I can pay the bills for the coming year. Your donations now will help underwrite the operating costs of running the website and keep this one-of-a-kind Zentangle® resource going for another inspirational year. Your donations are crucial to the sustainability of TanglePatterns.com.
While I invest all my time and energy in offering sparks for your creative imagination and it's truly my privilege and pleasure to serve you, it is a full time endeavor just keeping the content coming. It's just me folks. All I ask is for you to invest a little to help me continue to keep TanglePatterns online and functioning smoothly for all of us.
I hope you'll help? This only takes a minute. Your contribution makes a huge difference and is deeply appreciated, not only by me but also by our tangling friends who aren't aren't in a position to help financially and depend on this resource for their mental health. Thank you from the bottom of my heart.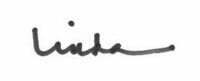 Click the secure button below (or this secure link) to make your contribution to help keep TanglePatterns available to you for another year.
You don't have to open an account to use PayPal AND it is a very secure platform. When you click the button and update your cart with your contribution, you are given the option of using PayPal or your debit or credit card. There is also a checkbox to make your contribution an automatic monthly payment if you so wish.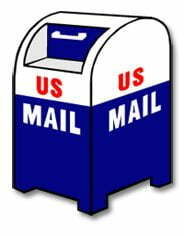 Prefer to contribute by mail? (Please include your email address so I can acknowledge your gift.)
Here's my mailing address (also found at the bottom of every page): Linda Farmer, TanglePatterns.com, PO Box 880386, Port St Lucie FL 34988.