In honor of Mother's Day this Sunday, our tangle today actually honors Grandmothers. And after all, Grandmas were Moms first!
Aleuba is from Spanish CZT Jaxeline Blanco Ruiz and it's her first on the site.
For my example I used the simplest of Jaxeline's versions, there's more to Aleuba than first meets the eye. I guess that could be said of most grandmothers.
Those of you who enjoy word games may have already figured out Jaxeline's tribute to grandmothers, but I'll let her explain …
I'm from Mijas in Malaga, Spain and I'm a Zentangle® lover since March 2020.
I fell so in love with the Method that I decided to become a CZT in November 2020.
I called it "Aleuba" which means grandmother in Spanish if you read it backwards (Abuela) and I wanted to dedicate this tangle to all the grandmothers and especially to mine.
Before we learn how to tangle Aleuba, how about we take a quick trip to Spain. Courtesy of Wikipedia, this is a street scene in Mijas.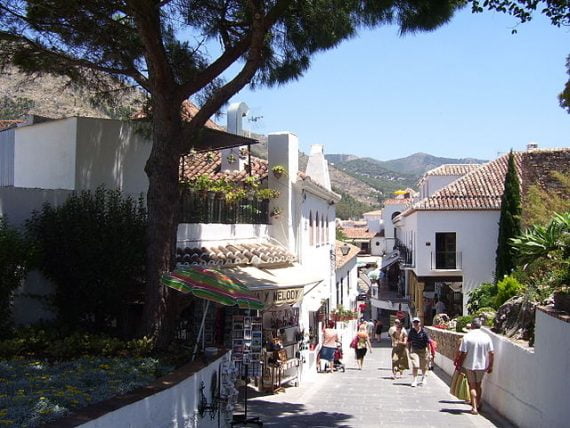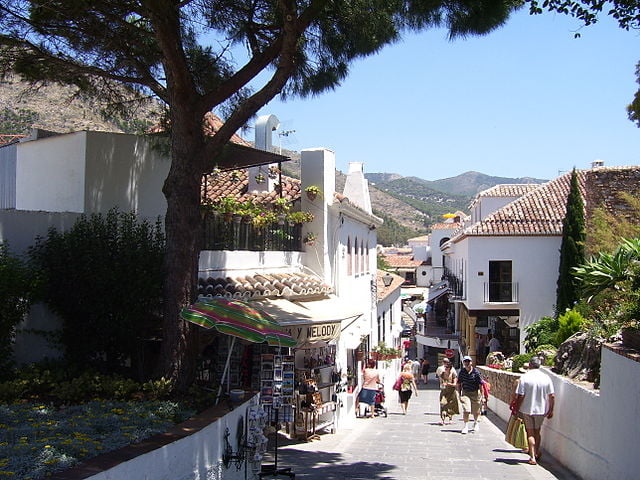 Mijas, located in the Costa del Sol, is an ancient town with fascinating history:
Mijas was founded in prehistoric times by the Tartessians. The remains of the original fortification are still visible on parts of the exterior wall of the city. The area's mineral wealth attracted ancient Greeks and Phoenicians to the village.
The Romans, who kept up a lively commerce with Mijas, knew it as Tamisa. Roman domination was later replaced with the Visigoths' rule after 714 AD. The Visigoths, in turn, were succeeded by the Moors. The Moors allowed the village inhabitants to preserve their property, religion, and customs in exchange for a third of their goods from agriculture, livestock, and farming. It was also the Moors who abbreviated the name of Tamisa to Mixa, which later became modern day Mijas.
… into the 19th century, Mijas suffered from intense pirate activity along the coast. It was this pirate activity that motivated the construction of the watchtowers that still stand today. ~ Wikipedia
Amazing the places tangles take us!
Jaxeline illustrates the step-by-step instructions for drawing Aleuba below where she features it with variations in some lovely ribbons with a clever little bit of trompe l'oeil of a couple of the ribbons escaping her tile.
As you enjoy any of the tangles on the site, please leave a comment of thanks and encouragement to show the artists you appreciate them for sharing their creativity to inspire yours. Your thanks helps motivate them to continue to share! And please share a link to your favorite tangles on social media. Thanks!
Check out the tag jaxelinebr for more of Jaxeline's tangles on TanglePatterns.com.
Happy Mother's Day to all the wonderful Moms and Moms-to-be, and especially mine!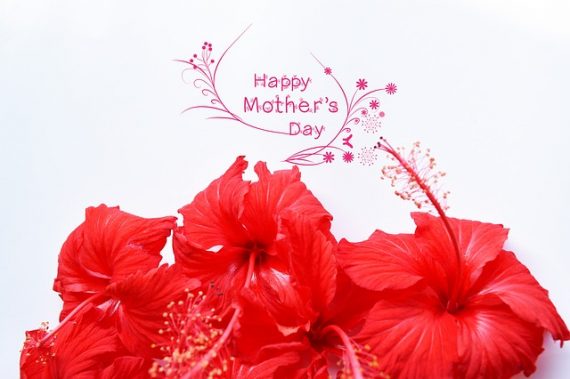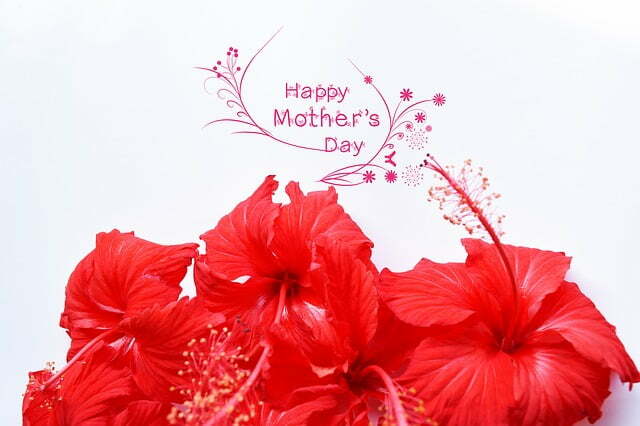 Have a beautiful weekend y'all and we'll see you back here again on Monday with another fun and creative tangle to explore.
.oOo.
Never miss a tangle - FREE newsletter subscription!
Sign up to get new tangle posting notices delivered
free
to your email inbox in a few easy steps:
Click here: Subscribe to TanglePatterns by Email and enter your email address. OR, sign up from the SUBSCRIBE page on the top menu bar.
Double check that you've entered the correct email address — typos occur more often than you'd think.
If you entered your email address correctly you will immediately receive a "Thank you for subscribing" email from FeedBlitz on behalf of TanglePatterns.
Add linda@tanglepatterns.com to your address book/whitelist so the email isn't blocked by spam filters. Gmail is particularly brutal about deciding everything important is spam.
If you subscribe to all three lists (Daily, Comments, Weekly Digest) you may receive a separate email for each subscription.
How to manage your TanglePatterns subscriptions
You can change your email address, temporarily pause your subscription while you're on vacation, or unsubscribe at any time by using the subscription management links at the bottom of any of your TanglePatterns emails. Whether you subscribe to the daily TanglePatterns email, the Comments email, or the Weekly Digest email, each one is a separate subscription so use the links in the relevant email to make your changes. For more information see ABOUT > HOW TO CHANGE YOUR EMAIL SUBSCRIPTION on the menu bar at the top of any page.
.oOo.
Related Links
Looking for tangles by Artist or Type? For details visit the ABOUT > HOW TO FIND TANGLES BY ARTIST OR TYPE page on the top menu bar of any page on the site.
What is a Zentangle? — if you are new to the Zentangle Method, start here for the fundamentals.
Zentangle terminology — a glossary of terms used in this art form.
How to use the site — an excellent free video tutorial showing how to use the site as well as pointing out lots of useful features you might have missed.
Linda's List of Zentangle-Original Patterns — here is the complete list of original tangles (aka "official tangles") created and introduced by founders Rick Roberts and Maria Thomas, including those not published online. If you are new to the Zentangle Method I highly recommend learning a few of the published Zentangle classics first.
"A Zentangle has no up or down and is not a picture of something, so you have no worries about whether you can draw a hand, or a duck. You always succeed in creating a Zentangle." Thus patterns that are drawings of a recognizable naturalistic or actual object, figure, or scene, are not tangles. A pattern is not always a tangle — here's what makes a tangle. TIP: tangles never start with pencil planning.
For lots of great FREE tutorials on TanglePatterns, click on the TUTORIALS link in the pink alphabetic menu bar below the tangle images at the top of any page.
Strings! Have we got STRINGS! Click on the STRINGS link in the pink alphabetic menu bar below the tangle images at the top of any page for 250 different (free) Zentangle-starters. More than enough for any lifetime!
Never miss a tangle! FREE eMAIL NEWSLETTER - visit the SUBSCRIBE page on the top menu bar of any page on the site and sign up to get notices delivered free to your inbox.
.oOo.

Enhance your Zentangle experience while supporting TanglePatterns:

CURRENT EDITION!

TanglePatterns.com TANGLE GUIDE, 2023 Edition

The 12th Edition of the TanglePatterns.com TANGLE GUIDE is an instant-download 103-page (50 MB) interactive digital eBook/PDF containing almost 1,900 tangles on the site from May 2010 through December 31, 2022. It's a great resource and a must-have digital tool for using the site. Visit the STORE > E-BOOKS page and help keep TanglePatterns.com online by getting your copy now!

"Linda, Thank you! I was relying on too few and getting stuck after 3 years of daily working with Zentangle. This has inspired me to 'begin again' with renewed excitement." ~ Barbara R.

See the BOOK REVIEWS page for more details on its features and view a sample page. Note: this is a digital product you download immediately when you place your order, nothing will be physically mailed to you.
GIFT ORDERS FOR ANOTHER PERSON: To give the TANGLE GUIDE as a gift, visit this page to place your gift order.
If you're new to Zentangle® and tangling, my TanglePatterns.com BEGINNER'S GUIDE TO ZENTANGLE is just what you need to get started. Also available en Français and en Español.

---

This is the only Zentangle book you'll ever need: the fabulous Zentangle PRIMER Vol 1. It's your CZT-in-a-book by the founders of Zentangle®. Visit the STORE tab on the top menu bar or click on the image. For more about the content and to read the rave reviews, visit the BOOK REVIEWS tab.
NEW! Now available in KINDLE format for $9.99. Spanish Edition here. Japanese Edition here.
"Absolutely the best Zentangle Book yet! As an accomplished artist I used to think I did not need instruction on this art form. How wrong I was! My tangling improved by leaps and bounds after reading this book. If you think you have Zentangle down then you need this book more than ever!" ~ Kris H

---

.oOo.