Tomorrow is our lovely Thanksgiving Day holiday in the United States and the official start of the 2018 holiday season.
Although I am grateful for so many things and people in my life each and every day, Thanksgiving is a special time to observe extra gratitude for all of our blessings.
And who makes me thankful?
Youdoo! 😉
Youdoo is from Canadian tangler Judy Murphy who already has a dozen cool tangles on the site. I'd say whimsy is Judy's trademark with her tangles. Most recently she shared her Elirob tangle with us and among my personal favorites is her Jumu tangle as I've noted in the past.
About her Youdoo tangle Judy writes,
"I have been playing around with it for a while.
It starts with a kind of a U shape , hence the name … :0) "
Youdoo is a fun ribbon or border-style tangle to explore and I love how it has a sense of movement to it. I experimented starting at Steps 2 and 3 as well as the way Judy demonstrates and they all work out well.
Judy illustrates the step-by-step instructions for drawing Youdoo below and demonstrates a variety of ways to vary her tangle.
As you enjoy any of the tangles on the site, please leave a comment of thanks and encouragement to show the artists you appreciate them for sharing their creativity to inspire yours. Your comment helps motivate them to continue to share!
Check out the tag judym for more of Judy's tangles on TanglePatterns.com.
I couldn't say it better, from November 2011 …
Counting our blessings and giving thanks
As those of us in the U.S. prepare to honor Thanksgiving tomorrow and celebrate our multitudes of blessings, I wanted to thank you, Gentle Readers everywhere, and let you know how much your support means to me. I am so grateful for and appreciative of your comments of thanks and encouragement.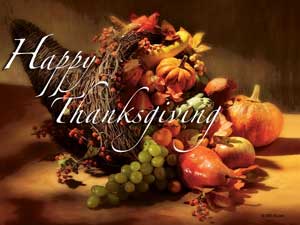 A very special word of gratitude goes to all of TanglePatterns donors — bless you!
Our heartfelt thanks to Maria Thomas and Rick Roberts and all the wonderful CZTs who are part of the Zentangle® family, for this gift we are so fortunate to experience. And right up there deserving very special thanks too are the generous artists who share their tangles with us.
You are all at the heart of what motivates me to maintain this resource for the benefit and joy of those who tangle now, and those who come to this wonderful art form in the future.
For those who celebrate tomorrow, a very Happy Thanksgiving. And may everyone be blessed with peace and abundance.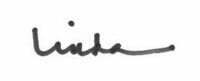 "As we express our gratitude, we must never forget that the highest appreciation is not to utter words, but to live by them." – John F. Kennedy.
<:>:<:>:<:>:<:>:<:>:<:>:<:>:<:>