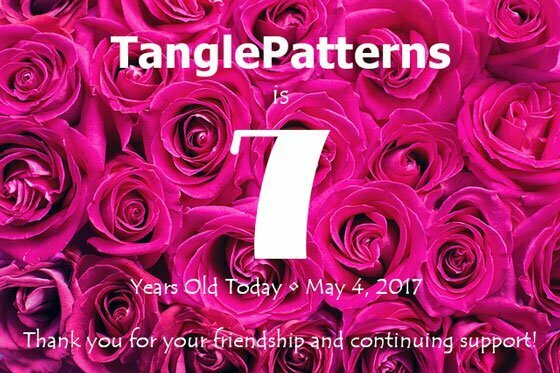 On May 4th, 2010 I launched TanglePatterns.com with "Hello Zentangle Zealots!". Little did I know what wonderful creative places this would take us all.
Today, on this 7th Tangleversary I want to thank you for your continuing support and friendship!
So many wonderful people around the world have come into my life as you've joined this magical Zentangle journey and many of you have been with me since Day One.
My heartfelt thanks to all the artists who share their tangles with us.
And where would we all be without Rick and Maria? So much to be grateful for, and they are right at the top of many, many lists for the difference they have made in so many of our lives.
Thank you, thank you, thank you, each and every one of you, from the bottom of my heart.
Go on, have a piece of cake today. We've earned it 🙂
My very best wishes and let's see where the next tangling year takes us …
Much love to you all!