As the calendar edges relentlessly closer to the holidays, it's time to start thinking about getting a few of those seasonal crafts underway. If you haven't started already.
Recently I invited Canadian nurse and CZT Anna Houston of Armstrong, British Columbia, to share how she tangled these beautiful ornaments.
Tangled ornaments are not only lovely to create for your own holiday décor but they will make truly treasured gifts for friends and loved ones.
Today Anna shares her process and also one or two things she learned that didn't work, to save you the aggro.
Here are some of her gorgeous tangled ornaments, this is from the group she created for Christmas last year.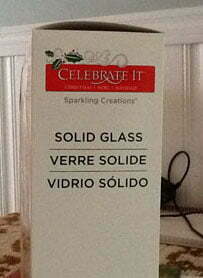 Materials
Ornaments: Frosted gold and silver glass ball ornaments available from craft stores. Anna purchases hers from Michael's. (You can also use colored ornaments, the instructions still apply.)
White cotton gloves
Choice of Pens: Sharpie Ultra Fine; Sakura IDenti-Pen; Faber-Castell Pitt Pen; Sakura Pen-touch Gold Metallic Ink; Tsukineko Fabrico Brush Pen
Optional: Rubber bands (see "Related Posts" below)
Preparation
"I wear a white glove on the hand that holds the ball when I work because the oils from your hand will mark the ornament's frosting. This also makes me more conscious of not touching the inked areas."
Process
"I will try to make something which I do spontaneously without planning, into a guide for others …
First I remove the springy gold hanger from the top, then hold the ornament by the top and bottom. That gives you a secure grip and lots of tangling room.
I sit down in the evening in front of the TV usually, and pick up my pen and start.
I have found a Sharpie Ultra Fine to be best for this purpose although a Sakura IDenti-Pen works as well. Be aware that the Sharpies do take quite a while to dry, the IDenti-Pen is much quicker.
I've also tried a Faber-Castell Pitt Pen which is a thicker line but has a nice feel.
I usually do not have a plan until the moment I start. If I use a geometric pattern (W2 or Cadent come to mind), I will perhaps, with small dots, divide my ball into quarters then 12ths and space accordingly. If I use a more organic pattern I mentally divide the ball into thirds or put 3 dots around the top hangy gadget.
Sometimes I will add gold embellishments using Sakura Pen-touch pens, as seen on the left below.
Last year I used my Cool Gray Tsukineko Fabrico Brush Pen (a clear Tombow blender works for this as well) to remove the frosting from some parts of the ball to provide contrast. This was experimental as I didn't know whether they would remain unfrosted. However, I have inspected last year's ornaments recently and they are as fresh as I made them last year.
The frosting also seems to be what makes the gold balls gold so when you remove that, it is also a cool effect. It becomes silver and you can create a two-toned ornament with both gold and silver. See the ornament at the bottom right corner below.
Finish and Sign
When I'm finished tangling and everything is completely dry, I put my initials and the year under the lip before replacing the ornament's hanger.
Experiments
I tried some colored balls (eg. red and green) but was not happy with the Staedtler Triplus Fineliners I had last year. They did not fill the color in nicely and they left streaks.
This year I experimented with my Tombow brush markers and at first I thought they were winners. Although the color seemed a bit pale and streaky, a few seconds later they smoothed right out. A second coat (after the first coat has dried, which is pretty quick) intensifies the color. However about 10 minutes later I discovered the color wipes off on your finger. The Tombows truly were a bad idea, they never became dry and wiped off even several days later. I ended up discarding that experimental ball!
Tangles
I have found the organic patterns lend themselves nicely and allow for a lot of individuality. Mooka comes to mind, as well as Opus, and Flux. Msst comes in handy, as do many of Joanne Fink's dangle designs.
I will say I prefer the ornaments that are just done in black, on silver and gold balls.
Go with your gut, just like when you're doing a tile.
Try not to plan too much, definitely don't stress too much. Enjoy the process and admire your work.
Keep it relatively simple. There is no end to the possibilities."
* * *
Thanks so much, Anna. I'm sure you've inspired many of us to try our hand at this!
* * *
Your input and comments are invited! Please share your tips and techniques for tangling glass ornaments in the comments.
Related Post:
From "How to draw HOLIDAY ORNAMENTS" comes this tip from CZT Bonnie Brown, "the quilting tangler": if you want to add a band of design (or color) she suggests using rubber bands to help place your string.
Anna says she tried the rubber band technique "but couldn't get it to work for me. I felt like it restricted my lines and as you can see my balls don't have many straight lines."
So it seems the rubber band idea may depend on what kind of designs you plan to use. Experiment to find what works best for you.
Find Anna's pens on Amazon