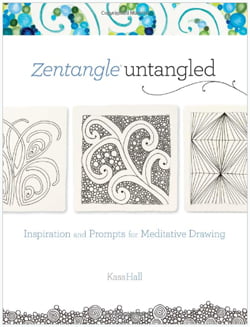 Originally scheduled for mid-July release, CZT® Kass Hall's new book is now available from Amazon!
My review of Zentangle Untangled is here in the BOOK REVIEWS menu on the top of the page.
The cover price on the book is $24.95 but you can get it on Amazon right now for $16.15 – that's 35% off!
Congratulations, Kass!