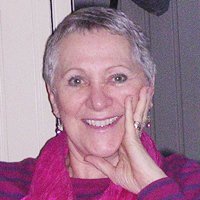 Greetings my friends, I am coming to you today with a personal request.
TanglePatterns has grown to the point where I've had to hire a software engineer to help with serious technical details to keep the site running and upgrade my server substantially to handle your visits. As you know the site is freely available to everyone with internet access.
Last week your enthusiasm to get to the patterns nearly brought TanglePatterns to its knees. If you got an error message when you visited the site, you'll know what I'm talking about. I couldn't even get access to my site! In the first 5 days of this month there have already been 930,000 hits and 85,000 page views. In October there were almost 7 million hits and over 1 million page views.
I love you guys to death and I love running TanglePatterns. But the reality is, and I am frankly embarrassed to admit this, less than one tenth of one percent support TanglePatterns financially. And I need your help. Please keep this site running smoothly by giving a small donation to support my time and expenses to keep it going for you.
If you find my site of value in your life, please visit the SUPPORT TANGLEPATTERNS tab in the menu at the top of the page for some options.
To those of you who have donated to TanglePatterns already: I'm not asking you to donate again, you already have my sincerest gratitude.
Thanks for your time!