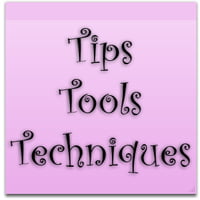 I've been wanting to add a Tips & Tools section to TanglePatterns.com since Day One. At long last, this week I set it up and began adding pages to it.
The drop-down menu at the top of the page under Tips & Tools contains the seeds, if you will, of what I hope will become another great resource about all things Zentangle.
So far I've added a page for String Ideas, and a section on Pens and More subdivided with individual pages for related tools. I'm currently working on the Paper, Journals, Sketchbooks, and Related Books sections.
Some pages are still under construction and all will be updated constantly as new tools are added and as you, Gentle Readers, add your input. Please participate. If there are topics you'd like to see added to this section, let me know. And feel free to share your tips, favorite tools, techniques, and ideas on the appropriate topic pages.
I've merely begun the process. I hope you will contribute and help make this new section another really great Zentangle-community resource for tips, tools, and techniques.
Thanks!