Happy first of March, and it's Friday too!
Not only that, Spring and Daylight Savings Time are right around the corner! Longer, warmer days ahead …
I can't believe we're already into the third month of the year. I'm sure I say something similar as each month rolls over to the next, but it does seem like time hurtles by in our digitally-paced world. There's always something going on somewhere and we've sure had our share of "somethings" in this country.
Aren't we lucky and blessed to have Zentangle® for maintaining our equilibrium and our sanity.
Today New York CZT Jody Genovese shares her lovely Anthem tangle with us. Jody writes:
"My pattern submission today will at first appear like a crystal, but it is not.
One of the projects we did at ZenAgain this past November had us exploring and reinterpreting the art of 3 famous artists through the eyes of Zentangle. All three had very different styles and while I appreciated each, my favorite was Ernst Haeckel. His claim to fame was combining art and science and creating art based on his observations.
I'm calling this pattern Anthem. This is short for Anthemodes ordinata, a member of the siphonophores family and something Mr. Haeckel observed while on expedition at the Canary Islands.
I bet that clears things up! It didn't for me either so I kept digging.
To me it looked like a jellyfish, but I wanted to be sure so I turned to Google which said this, "The siphonophores are an order of hydrozoans, a class of marine animal belong to the phylum Cnidaria." Just as I had suspected, sigh…
More digging turned up an entire website dedicated to siphonophores. This site went on to say the Cnidaria is a group of animals that includes corals, hydroids and true jellyfish. Suspicion confirmed.
Here I show a Zendala on the cover of Haeckel's Art Forms from the Abyss with the inspiration for this pattern surrounding my tile.
The website above states that some of these creatures are the longest in the world and can be as long as 40 meters.
Just one more reason to stay on land."
🙂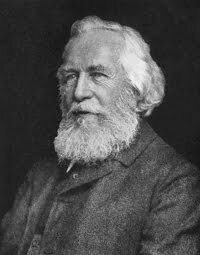 Ernest Haeckel, a gentleman with a wide range of intellectual gifts, was born in Potsdam, Germany (Prussia at the time). According to Wikipedia,
Haeckel was a biologist, naturalist, philosopher, physician, professor, marine biologist, and artist who discovered, described and named thousands of new species, mapped a genealogical tree relating all life forms, and coined many terms in biology, including anthropogeny, ecology, phylum, phylogeny, and Protista.
I think many of us today know of Haeckel for his astonishingly intricate and beautiful illustrations of animals and sea creatures. When I became a CZT way back when in 2011, my sweetie Robert gifted me with Haeckel's Art Forms in Nature. IMHO, the works in that book alone could well have been a lifetime's output for most "ordinary folk". And its study shows that Haeckel's influence on Maria's work is unmistakable.
Jody's Anthem is rich with possibilities however you choose to tangle it. Her steps and examples demonstrate Anthem, as she notes, as a free-form crystal-like structure. Because my brain just HAS to put things in order, for my example I used a (non random) circular/radiating formation.
Jody illustrates the step-by-step instructions for drawing Anthem below where she features it in two gorgeous tiles with the Zentangle-originals Onamato, Diva Dance, and Rain. Jody's shading of Anthem on her tiles is perfectly Haeckel-like.
Here is an enlarged view of Haeckel's cover illustration with Jody's Zendala layered on top.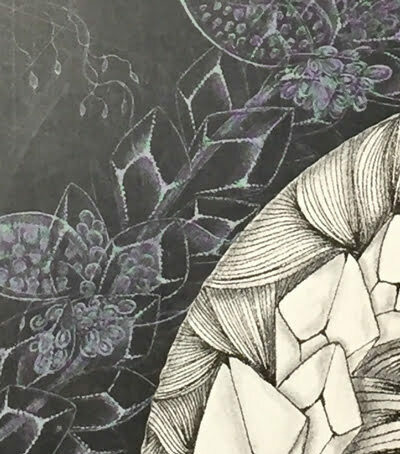 Jody's Zendala is so beautiful, it deserves a shining moment of its own apart from the book cover: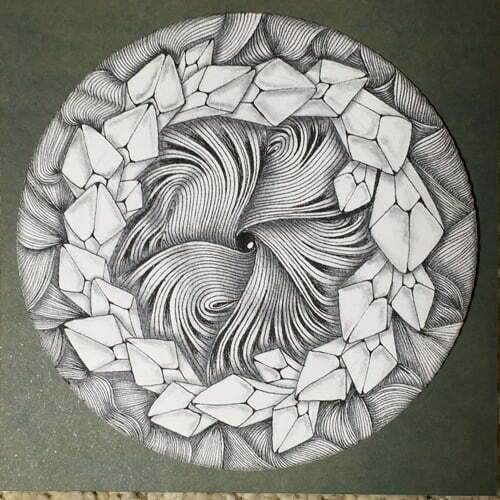 As you enjoy any of the tangles on the site, please leave a comment of thanks and encouragement to show the artists you appreciate them for sharing their creativity to inspire yours. Your comment helps motivate them to continue to share!
Check out the tag jodyg for more of Jody's tangles on TanglePatterns.com.
Related Links
Looking for tangles by Artist or Type? For details visit the ABOUT > HOW TO FIND TANGLES BY ARTIST OR TYPE page on the top menu bar of any page on the site.
What is a Zentangle? — if you are new to the Zentangle Method, start here for the fundamentals.
Zentangle terminology — a glossary of terms used in this art form.
How to use the site — an excellent free video tutorial showing how to use the site as well as pointing out lots of useful features you might have missed.
Linda's List of Zentangle-Original Patterns — here is the complete list of original tangles (aka "official tangles") created and introduced by founders Rick Roberts and Maria Thomas, including those not published online. If you are new to the Zentangle Method I highly recommend learning a few of the published Zentangle classics first.
"A Zentangle has no up or down and is not a picture of something, so you have no worries about whether you can draw a hand, or a duck. You always succeed in creating a Zentangle." Thus patterns that are drawings of a recognizable naturalistic or actual object, figure, or scene, are not tangles. A pattern is not always a tangle — here's what makes a tangle. TIP: tangles never start with pencil planning.
For lots of great FREE tutorials on TanglePatterns, click on the TUTORIALS link in the pink alphabetic menu bar below the tangle images at the top of any page.
Strings! Have we got STRINGS! Click on the STRINGS link in the pink alphabetic menu bar below the tangle images at the top of any page for 250 different (free) Zentangle-starters. More than enough for any lifetime!
Never miss a tangle! FREE eMAIL NEWSLETTER - visit the SUBSCRIBE page on the top menu bar of any page on the site and sign up to get notices delivered free to your inbox.
.oOo.

Enhance your Zentangle experience while supporting TanglePatterns:

CURRENT EDITION!

TanglePatterns.com TANGLE GUIDE, 2023 Edition

The 12th Edition of the TanglePatterns.com TANGLE GUIDE is an instant-download 103-page (50 MB) interactive digital eBook/PDF containing almost 1,900 tangles on the site from May 2010 through December 31, 2022. It's a great resource and a must-have digital tool for using the site. Visit the STORE > E-BOOKS page and help keep TanglePatterns.com online by getting your copy now!

"Linda, Thank you! I was relying on too few and getting stuck after 3 years of daily working with Zentangle. This has inspired me to 'begin again' with renewed excitement." ~ Barbara R.

See the BOOK REVIEWS page for more details on its features and view a sample page. Note: this is a digital product you download immediately when you place your order, nothing will be physically mailed to you.
GIFT ORDERS FOR ANOTHER PERSON: To give the TANGLE GUIDE as a gift, visit this page to place your gift order.
If you're new to Zentangle® and tangling, my TanglePatterns.com BEGINNER'S GUIDE TO ZENTANGLE is just what you need to get started. Also available en Français and en Español.

---

This is the only Zentangle book you'll ever need: the fabulous Zentangle PRIMER Vol 1. It's your CZT-in-a-book by the founders of Zentangle®. Visit the STORE tab on the top menu bar or click on the image. For more about the content and to read the rave reviews, visit the BOOK REVIEWS tab.
NEW! Now available in KINDLE format for $9.99. Spanish Edition here. Japanese Edition here.
"Absolutely the best Zentangle Book yet! As an accomplished artist I used to think I did not need instruction on this art form. How wrong I was! My tangling improved by leaps and bounds after reading this book. If you think you have Zentangle down then you need this book more than ever!" ~ Kris H

---

.oOo.