The delicate and lovely Euca is a tangle pattern from Australian Anne Marks, and it's her second on TanglePatterns. (Bwiya was the first.)
Anne explains how Euca came about, "We had some Chinese ladies to visit, and I made them a bookmark each. In the process, I created some designs from the eucalyptus tree and its flower. We have a festival each year named after the flower.. Ficafolia Festival. Our main street is lined with them either side. They look glorious when in bloom."
Anne shares these two photos of gorgeous Ficafolia (eucalyptus) blooms.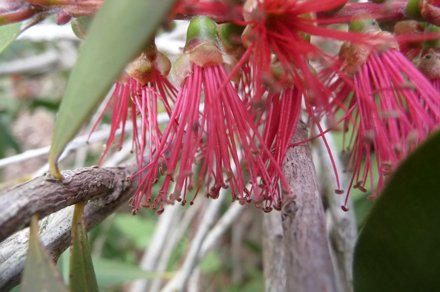 And …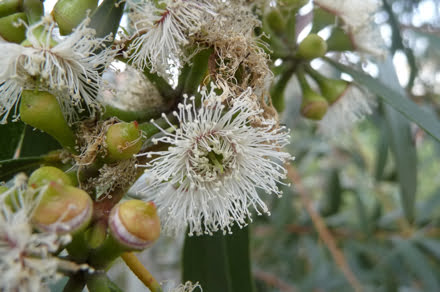 Anne illustrates the steps for drawing her Euca tangle and some tangleations, here.
Check out the tag annem for more of Anne's patterns on TanglePatterns.com.
---
eBooks available from TanglePatterns.com
TanglePatterns.com TANGLE GUIDE, 2014 Edition

The current Edition of my TANGLE GUIDE. This eBook contains all the tangles on the site from May 2010 through December 31, 2013.
Visit the BOOK REVIEWS page for more information on the new features and to see a sample page.
Visit the STORE > E-BOOKS page for more information on this and the TanglePatterns.com BEGINNER'S GUIDE to Zentangle® (also available in Français and Español) and support TanglePatterns.com by getting your copy now.
---
You might also like: