Happy Monday, y'all! I trust you're hanging in there and adjusting well to the new normal.
As Robert and I are in the age and health categories where we must be extra careful, we've discovered the pleasure of home delivery for groceries. I totally love it! And extra special blessings for the wonderful folks who are providing this type of service for all of us. Of course they are not alone in the category of people who deserve extra special blessings, brave heroes and selfless souls all. And we are so grateful to each and every one.
Today we have one of my favorite kinds of tangles, a grid-based one. This type of tangle fills up a section of your tile so easily and the designs are simply endless.
Diam'n Feel is from Belgian tangler Tina Raymaekers and it's her first on the site.
Tina writes,
I first got in touch with Zentangle® 10 years ago, but then life interfered. Until October 2018, to make a long story short, I ended up in a burn-out. Single mum, trying to handle two jobs and getting the renovations of my house done in time, took too much.
I was out for a year, and it was Zentangle that got me through this terrible time. So not letting go of that again.
I even have a spot waiting for me in the next CZT training in Europe. So really, excited about that.
Tina didn't explain the inspiration for her tangle and I forgot to ask, but it's easy and fun and that's all that matters. I'm sure you'll enjoy it. I was itching to use a White Sakura Gelly Roll pen on my example to decorate the large black shapes but I resisted the urge 🙂
Tina illustrates the step-by-step instructions for drawing Diam'n Feel below where she features it in a simple, striking monotangle. The tiny touch of shading in at the grid crossings really adds a lovely dimensional element to this tangle.
As you enjoy any of the tangles on the site, please leave a comment of thanks and encouragement to show the artists you appreciate them for sharing their creativity to inspire yours. Your comment helps motivate them to continue to share!
Check out the tag tinar for more of Tina's tangles on TanglePatterns.com.
.oOo.
Laughter is the Best Medicine
Today's smile is from an anonymous contributor via Twitter …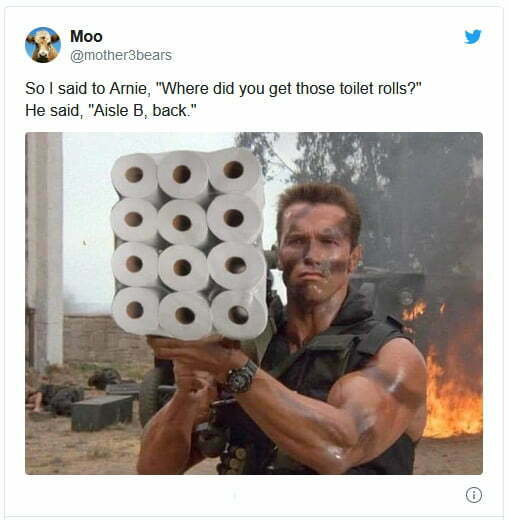 SHARE! SHARE! SHARE!
for all of us in the community who don't do social media (there are many, including me) if you've seen something funny that "
takes the mickey
" out of our current sticky situation and you'd like to give a smile to your Zentangle friends, email the image (with credits if at all possible) to me (linda@tanglepatterns.com) using the subject line "Laughter is the best medicine" and I'll select the best ones to add to the upcoming posts for a while. Let's see what you've got!
.oOo.
.oOo.
TAGS & How to locate tangles by artist or type on TanglePatterns
Did you know you can easily find TANGLES BY ARTIST and TANGLES BY TYPE on TanglePatterns?
Every tangle has tags listed as live links in the date bar just above the comments section on its page. The date bar looks like this screen capture where I've highlighted the Tag section in aqua:

Scroll down on any tangle's page and click on those live links in the date bar to get to similar types of tangles and to find tangles by the same artist.
For detailed instructions on how to use these features and more, on the top menu bar on any page on the site go to the ABOUT > HOW TO FIND TANGLES BY ARTIST OR TYPE page.
.oOo.

Enhance your Zentangle experience while supporting TanglePatterns:

BRAND NEW!

TanglePatterns.com TANGLE GUIDE, 2023 Edition

The 12th Edition of the TanglePatterns.com TANGLE GUIDE is an instant-download 103-page (50 MB) interactive digital eBook/PDF containing almost 1,900 tangles on the site from May 2010 through December 31, 2022. It's a great resource and a must-have digital tool for using the site. Visit the STORE > E-BOOKS page and help keep TanglePatterns.com online by getting your copy now!

"Linda, Thank you! I was relying on too few and getting stuck after 3 years of daily working with Zentangle. This has inspired me to 'begin again' with renewed excitement." ~ Barbara R.

See the BOOK REVIEWS page for more details on its features and view a sample page. Note: this is a digital product you download immediately when you place your order, nothing will be physically mailed to you.
GIFT ORDERS FOR ANOTHER PERSON: To give the TANGLE GUIDE as a gift, visit this page to place your gift order.
If you're new to Zentangle® and tangling, my TanglePatterns.com BEGINNER'S GUIDE TO ZENTANGLE is just what you need to get started. Also available en Français and en Español.

---

This is the only Zentangle book you'll ever need: the fabulous Zentangle PRIMER Vol 1. It's your CZT-in-a-book by the founders of Zentangle®. Visit the STORE tab on the top menu bar or click on the image. For more about the content and to read the rave reviews, visit the BOOK REVIEWS tab.
NEW! Now available in KINDLE format for $9.99. Spanish Edition here. Japanese Edition here.
"Absolutely the best Zentangle Book yet! As an accomplished artist I used to think I did not need instruction on this art form. How wrong I was! My tangling improved by leaps and bounds after reading this book. If you think you have Zentangle down then you need this book more than ever!" ~ Kris H

---

.oOo.