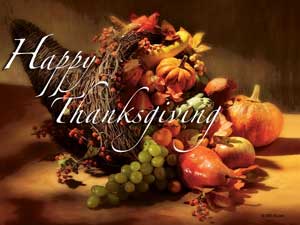 Tomorrow here in the U.S. the nation will be enjoying Thanksgiving Day traditions with family and friends and giving special thanks for our blessings.
Today I want to thank you Gentle Readers everywhere and let you know how much you mean to me. I am so grateful for and appreciative of your kind words of thanks and encouragement.
A very special thank you to each one of TanglePatterns financial supporters – bless you.
My heartfelt thanks to Rick and Maria and Molly and all the wonderful CZTs who are part of the Zentangle® family, for this gift we are so fortunate to experience.
And thanks too, to the generous artists who share their tangles with us.
You are all at the heart of what motivates me to maintain this resource for the benefit and joy of those who tangle now, and those who come to this wonderful art form in the future.
For all those who celebrate tomorrow, my best wishes for a very Happy Thanksgiving. And may everyone be blessed with peace and abundance.
With gratitude,